Report convened from the media bares that a woman from Afienya has been sent to the afterlife after busted for doing the unthinkable.
She has the biggest chop bar in Afienya. She is popularly know as (mama lee), she was burnt into ashes by angry customers, who claim they buy food from her which she uses water collected from dead bodies to cook.
She sells all kinds of food including fufu with soup, Banku with stew and jollof rice with meat.
Mama lee, a beautiful young lady who never plays with her job. She prepare delicious meals that are in high demand.
According to some of the customers, they claim her food is good but a little expensive. Also most of the people in that area buys food from that particular chop bar or food joint.
Before her alleged death Mama lee was at her chop bar serving customers in a long queues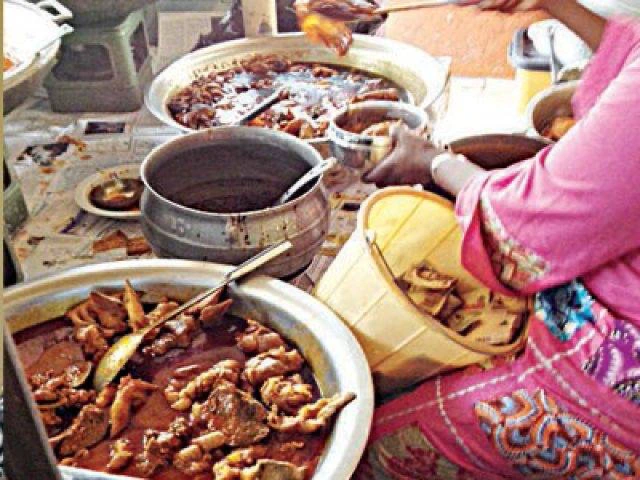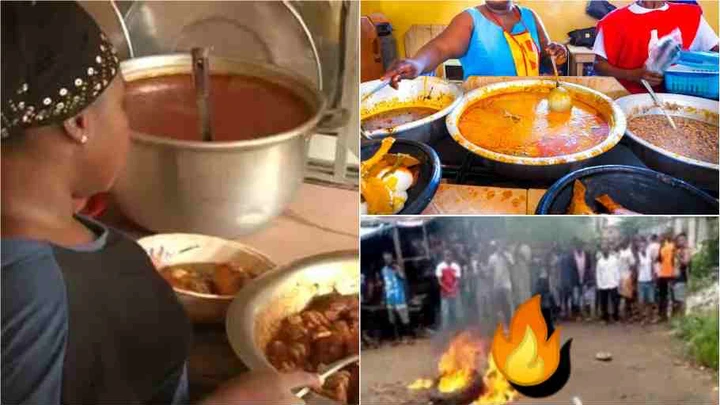 According to reports a mortuary worker who had been seeing her come to the mortuary at night to fetch the water which is used to bath dead bodies, one day decided to monitor her during the night to see what she uses the water for.
After the mortuary keeper saw everything thing, He waited till the next morning and told some regular customers in the area.
So according to residents who consumed her food pounced on her beat her very badly and burnt her alive. The near by police officers arrived but it was too late for the woman