The family of the late Justice Kwabena Ansah Pobi has confirmed his demise to the general public. This was conveyed with pictures and posters of his funeral on social media. It was a sad moment after his listeners got to hear of the sad news.
Justice Kwabena Ansah Pobi was a regular panelist on an online radio program called THE GHANA AGENDA. He always educated his listeners on legal issues and how to go about with the law. Unfortunately, he was off the network for some time. That prompted his regular followers to enquire about his whereabout.
That was when the sad news was announced. His Lordship Justice Kwabena Ansah Pobi had died with his funeral performed. People couldn't believe it until pictures of his funeral and Coffin were shared on the page.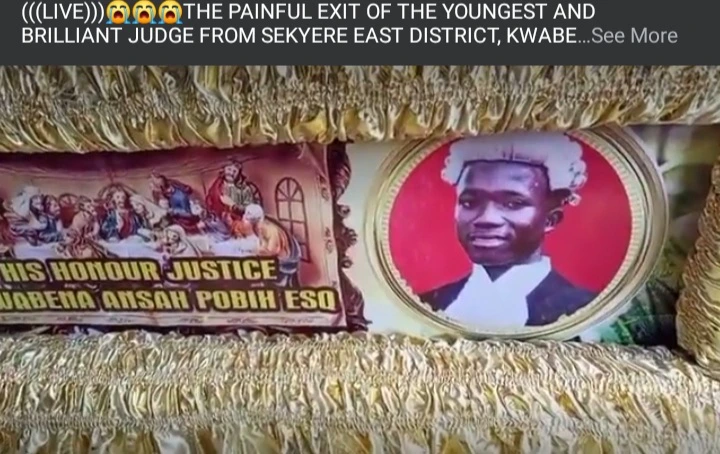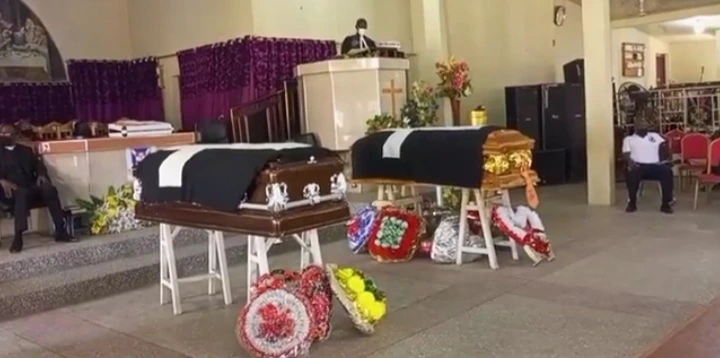 PICTURES OF HIS FUNERAL WERE SHARED
Tears started flowing with many wishing him a perfect rest with the Lord. Having moved through the ranks of a lawyer and all the Judiciary levels, Justice Kwabena Ansah Pobi was recognised as Ghana's Most youngest Judge at age 36. He was recognised by the Supreme Court of Ghana as a practicing certified Judge. He headed and worked at the Tarkwa Circuit Court. What a sad news for all Ghanaians.