Data rush is one of the most-watched programs on our television screens in Ghana recently and those who have graced the show are already popular across most social media platforms.
Fatima who is affectionately called "Gyal them boss" was one of the ladies who spent months on the show before securing a date.
Fatima undoubtedly is one of the most liked and entertaining characters the show could ever have. Irrespective of this welcoming attitude of her, she always had her rush turned off by guys.
Luck finally found her when she was chosen by one gentle called Bismarck who graced the show some few weeks ago to look for a date.
Fatima in an interview with a delay has made it known to the world that, she grew up in an orphanage in Accra and that she left the orphanage not long ago. She is an artist who aspires to be one of the most sorts after artists in Ghana and she is doing everything possible to make this dream a reality.
Many Ghanaians have spoken about the fact that, though she is beautiful, some of her attitude and behaviour on stage and her piercings are the reasons why it took her so long to get a date on the show.
Few weeks after securing a date, Fatima has set the internet ablaze with a breathtaking picture of herself and her date Bismarck that has since gone viral on social media.
This picture of Fatima and her date Bismarck has triggered many reactions from Ghanaians on social media and other online platforms.
Many Ghanaians think that, though most dates from date rush and other reality date shows do not land in anything fruitful, Fatima and her date Bismarck are promising future pairs.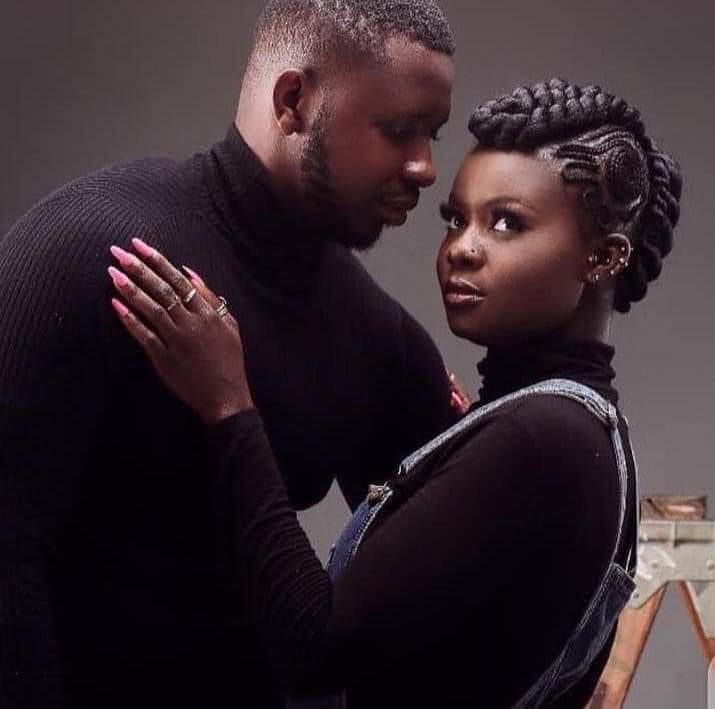 Check out the reactions below.