Two African Rock pythons have been discovered at the Bronkrong river. These snakes are rear in the Ashanti region though but "wonders shall never end".
The incident as I have stated above occurred at Bronkrong in the Afiggya Kwabre South District. The river in which these two reptiles was found coming out is not all that deep and has a lot of sand.
Some residents reported the kind of fear the introduction of the snakes has brought on them. They believe that there may be more of these reptiles around the vicinity and for that particular reason, fear has grip their conscience.
This river is used by the inhabitants, and the introduction of the pythons is now going to create a little problem for the inhabitants in accessing the river for its domestic purposes.
No one knows where these pythons came from but research says that these type of pythons are usually hailed from the sub-Saharan desert in Africa, mostly Southern Africa.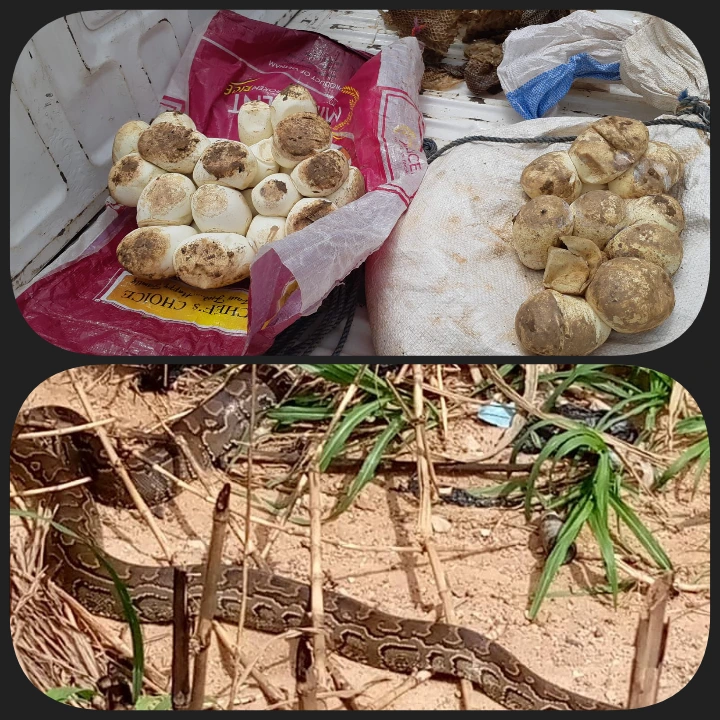 Some may have believed that the introduction of these reptiles may have some spiritual implementations but since this has no evidence, I wouldn't like us to talk about it.
The snakes we are talking about are one of the largest in the pythons' genus, no wonder the inhabitants are filled with fear.
You may or may not be surprised that these kinds of reptiles are mostly found in the Central Region.
After the team from the Kumasi Zoo reached the location to capture the pythons, they also found some eggs which these pythons had laid "it's like they came to stay" and it summed up to 54.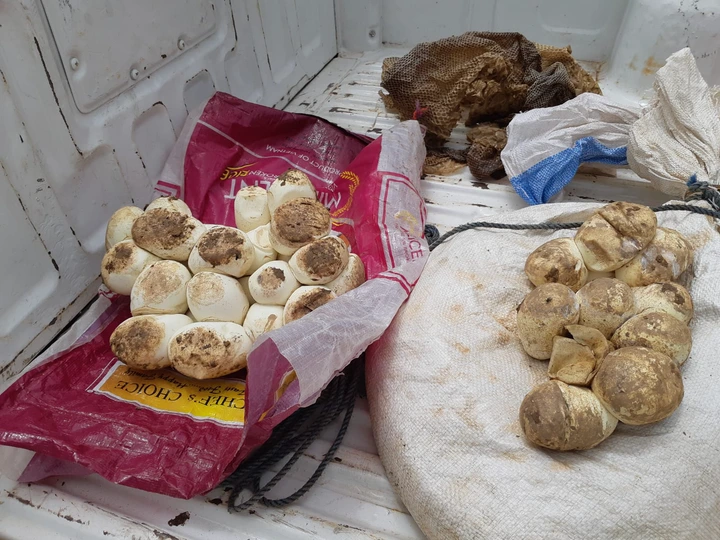 The capture team from the Kumasi Zoo said that the inhabitants told them that they have spotted three African Rock Pythons in the area and that is why they came there without hesitation.
With the onset of rains, officials at the Kumasi Zoo say such reptiles will appear in residential areas especially those who live close to water bodies.