Following the running story of 20 children who got drown in the Sea at Apam beach has brought bare that two had survived.
On the 8th of March, 2020 PAULLINGUAL.COM has established the sad news which went viral from the Central Region of Ghana (Apam).
Report convened has it that over 20 children drowned in the Apam river after going for swimming in on the Independence holiday.
The news came out around 4:00 PM on Monday after the dead bodies of these teenagers were retrieved from the river. This sad news has placed Ghanaians in total state of sadness especially residents of Apam after such a number of children were reported death.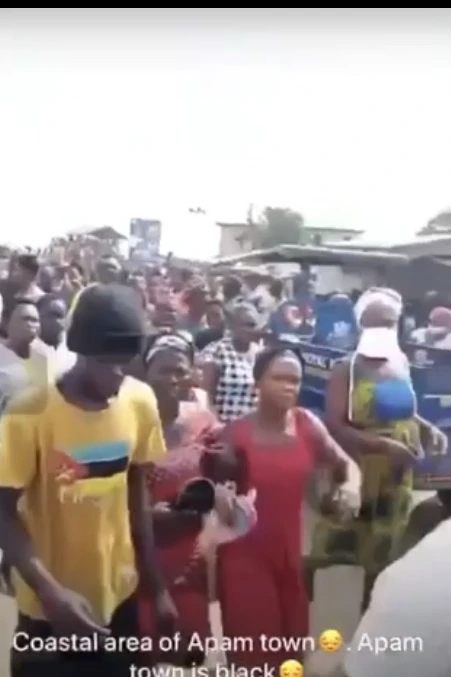 These has been deemed as a mystery in the Apam town because such an incident has never happened in the town before and moreover most of these drowned teenagers who lives at the coastal area of the Apam river already knows how to swim.
According to reports, this is a actually the first time such a thing has happened and has been regarded as a spiritual impact after consultation with the Apam gods.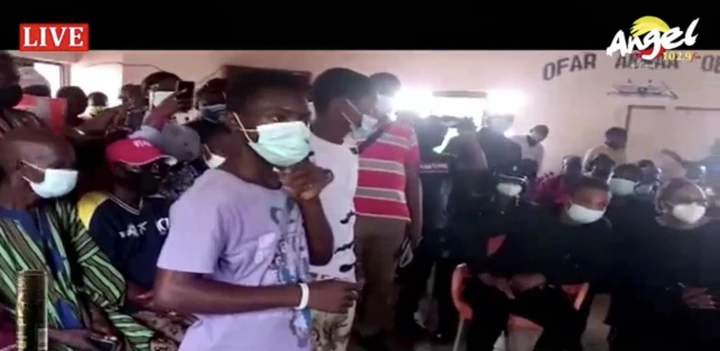 However, there are two boys who survived as their friends whom they went with to swim could not survived the mysterious incident has finally showed up.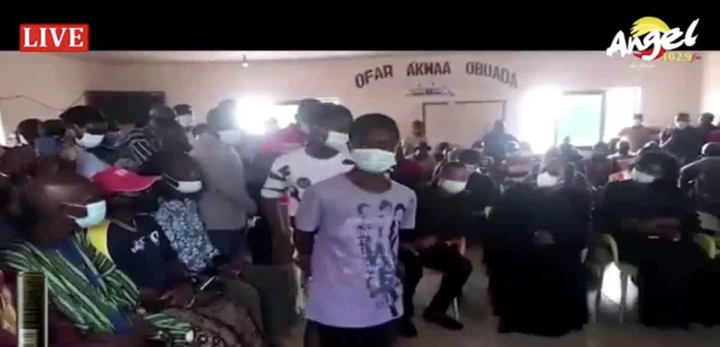 The two survivors just this morning showed up at the Apam Palace (Ofar Akwaa Obuada) for a brief interrogation with the elders of the land as other prominent personalities also showed up at the meeting. Apam is really mourning the late teenagers as most appeared in black and red including the MP for Awutu Senya East constituency.
It was really a sad moment at the meeting. Generous Hawa Koomson gifted these two boys 1000 cedis each to enjoy life and get back from the trauma they are going through at the moment after such a horrific encounter at the beach where they nearly lost their lives.
This meeting is to settle controversies around the death of the teenagers that drown with a deep elaboration from the eye witnesses (survivors).
Check out some scenes at the meeting below;