In most Ghanaian cultures, it is thought that a mother who loses her kid at childbirth on a regular basis is a sign of a bad omen that must be handled by a ceremony. It is thought that a mother who has already lost two or three children will give birth to the same child over and over again. Reincarnation, the myth that a deceased person can come back to life through bearing children, is also thought to have some ties to something like this.

A young mother from Terkpe Manya Krobo in Ghana's Oti region has experienced grief and sadness as a result of always losing her kid after delivery. To put an end to it, she had to place the newborn baby in a basket and market it as if she were selling meat to the general public. The goal of this rite is for someone to buy the child, regardless of their financial situation. The buyer does not take the child home after acquiring it, but he or she does have the right to name the infant. The buyer naming the child is thought to ward off any evil forces that may threaten the infant's life.

Gershon Mortey, an Eastern correspondent for Adom FM, was the buyer who came upon the lady and her child. He offered Ghc 5 as a payment for the infant and was given the option of naming the youngster. Bedim Neyonor, the child's father, went on to tell Gershon Mortey that such a ritual is a custom in their culture for couples who have had difficulty having children.
According to the child's father, their first daughter, Mawusi, had to go through the same process before she could return to the living world. In a phone chat, Gershon revealed that he named the infant Ebeyeyie (It Will Be Well), after which he returned the child to his mother.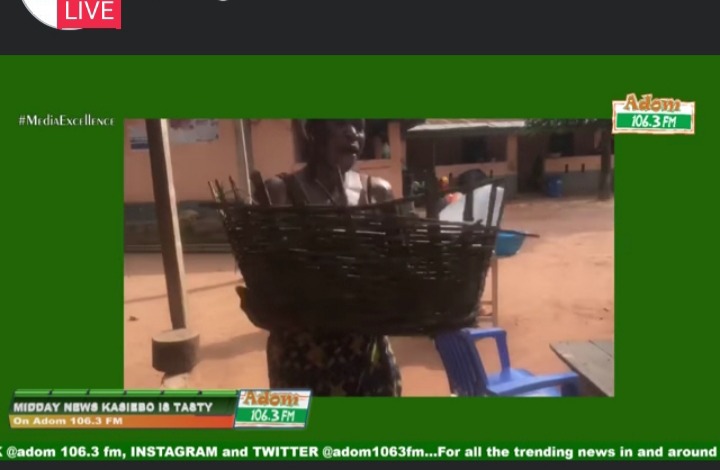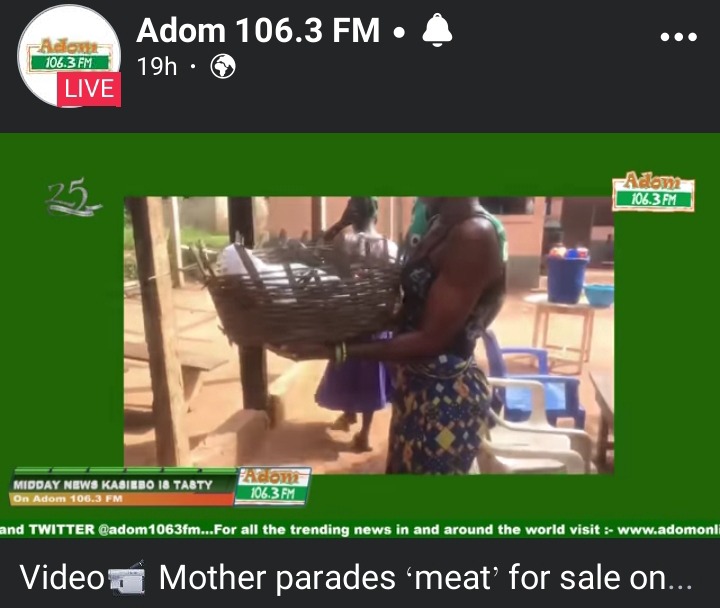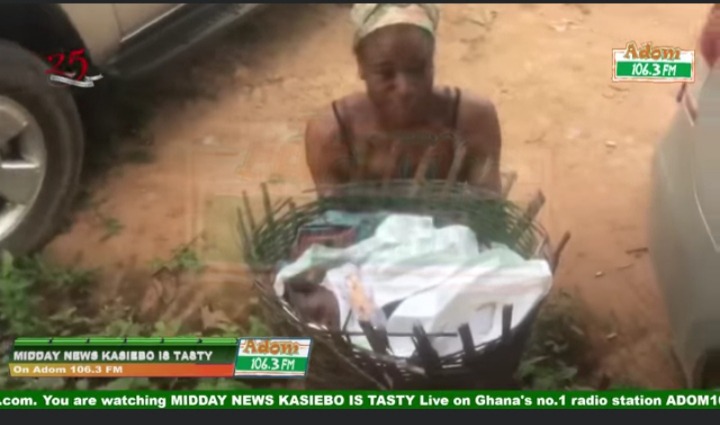 Watch video here