Just as many of us have attended senior high schools, so did many of the politicians we have the country which many do not know.
In line with the above narrative, PAULLINGUAL.COM has convened brief biography on the persons mentioned above.
Undoubtedly, Ghana is considered as one of the world's top countries that hold education in high esteem.
From all walks of life, every parent or guardian takes deep pride in ensuring that his or her child gets the best form of education.
This is really an exciting news for the younger generation because the future seems to be bright. But there is one big dilemma and challenge confronted by the recipients of these forms of education.
How relevant is the education they are receiving?
While in some countries, much emphasis is laid on evidence-based teaching and learning, Ghana mostly gives more attention to strategic thinking and planning.
Several scholars may argue from divergent perspectives regarding the impact of secondary school education on the holistic (socio-emotional, relational, mental, health, leadership composition etc) growth and development of individuals in society.
Whilst a school of thought may strongly argue that the individual is a free thinking being, so with or without any formal education, he or she can have control over his or her destiny to make it a thriving one, another may also argue that no matter how an individual is naturally endowed, there's the need to nurture those natural endowments through a series of teaching and learning processes, hence, the need for one to pass through formal education.
By and large, at least we have evidently sighted the two instances in the country. But when it comes to assumption of certain positions in the country, particularly high ranking portfolios, one's educational background become extremely imperative.
In this article, we are going to specifically trace the transitional trends of some high ranking personalities in the country, particularly their educational background, coupled with their track record and achievements in the form of an analytical and comprehensive historical material.
The first personality on our list is Jean Adukwei Mensa.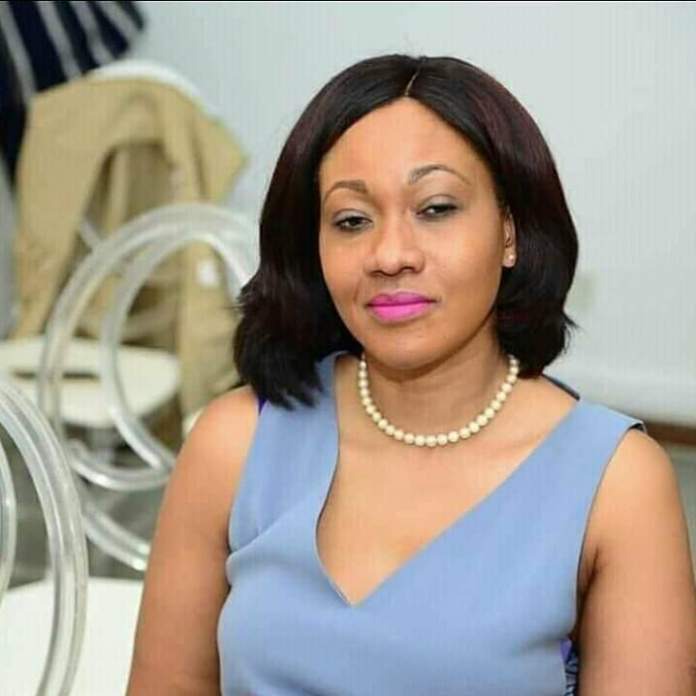 The former Institute of Economic Affairs (IEA) Director, Lawyer, Policy and Advocacy Researcher, 2013 Excellent Leadership Award Winner, Young Professional Role Model and current Chairperson of the Electoral Commission (Ghana) was born in Ghana.
Mensa is deemed as the brain behind the promotion of national unity, solidarity, peace and cohesion through the facilitation Institute of Economic Affairs' Ghana's Presidential and Vice-Presidential Debates, Evening Encounter Series, coupled with Town Hall Meetings for Parliamentary Candidates.
This step resulted in probity, integrity, accountability, fairness, and transparency in the political processes and governing affairs of the nation. Additionally, it strengthened the relationship and interaction between politicians, particularly parliamentarians and their constituents (electorates).
Between 1995 and 1998, Jean Mensa served as a junior legal practitioner (lawyer) at Amarkai Amarteifio Chambers as well as BJ Da Rocha Chambers. Her experience with these firms really shaped her legal perspectives and understanding of legal processes and activities.
Moreover, as a top-notch policy and advocacy researcher, Adukwei Mensa was very instrumental in the revision of the 1992 Constitution of the Fourth Republic, Enactment and Revision of the Political Parties Bill as well as the development of the 2012 Presidential Transition Act.
Prior to her appointment as the Chairperson of the Electoral Commission of Ghana by H.E Nana Addo Dankwa Akufo-Addo in 2018, Jean Mensa was the Executive Director of IEA, and had then worked with the sector for 18 years.
Awards and Honours
Among the awards and honours Mrs. Mensa has received include;
1. Excellent Leadership Award – EXLA Group (2013)
2. Young Professional Role Model in Governance Award – Young Professionals and Youth Coalition Initiative (2014)
3. In 2017, Jean Mensa was ranked among the top 60 inspiring, outstanding and hard-working women leaders in the country by the African Network of Entrepreneurs (TANOE).
Education
Adukwei Mensa graduated with Bachelor's Degree in Law from the University of Ghana in 1993, and in 1995, she was called to the Ghana Bar after passing her Professional Law Course.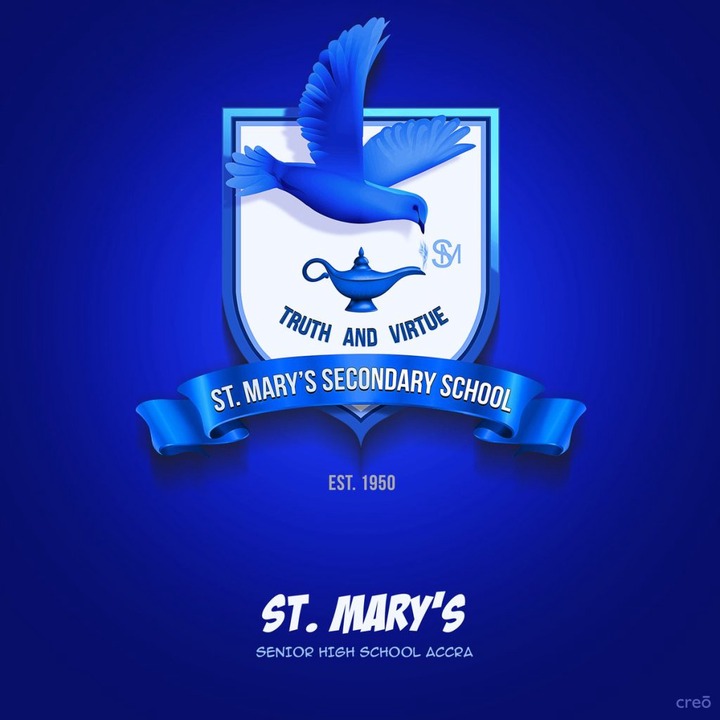 She had her secondary education at St. Mary's Senior High School, Accra, Ghana.
I'm pretty sure the school is really proud of her.
2. Ursula Owusu-Ekuful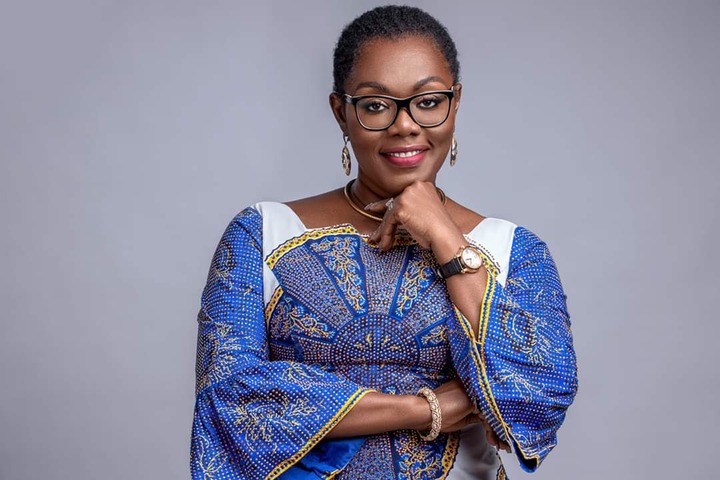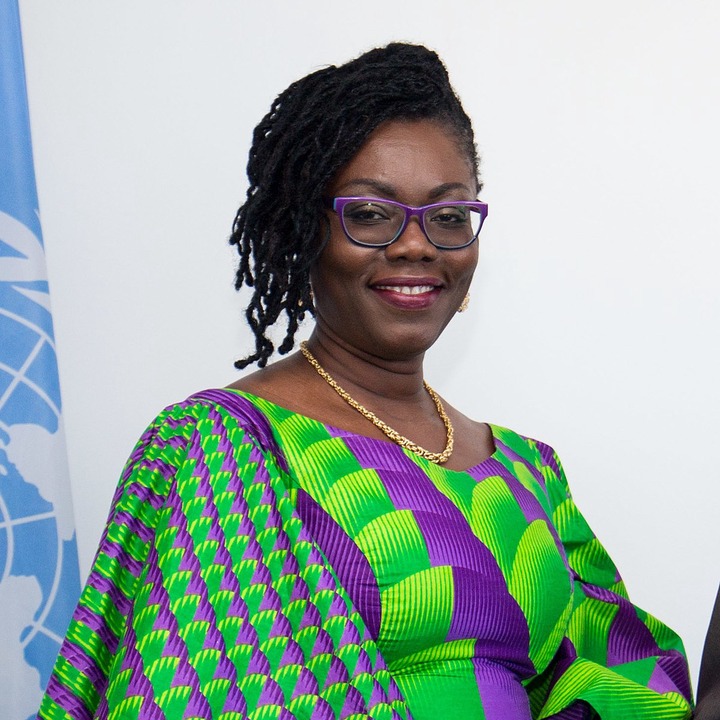 The former ZAIN Ghana Corporate External Affairs Director, Queen), Managing Consultant, former Westel Acting Managing Director, Lawyer, Minister for Communications, Women's Rights Activist, Ablekuma West Constituency MP and Akyem Asuom Nkosuohemaa (Development) was born on October 20, 1964 in Ghana.
Owusu-Ekuful comes from Akim Oda in the Eastern part of Ghana.
Before becoming vibrant in the Telecommunication industry, Ursula worked with Akufo-Addo, Prempeh and Co. Law Firm for a decade.
Between 2005 and 2008, she served as the Acting Managing Director of Western Telesystems (WESTEL), and also served as the Corporate and External Affairs Director of ZAIN Ghana for less than a year (from April 2008 to January 2009).
The top-notch communication expert had the chance to also serve as the Managing Consultant for N.U Consult Legal, Governance and Gender Consultants.
Among the leadership roles Ursula has assumed include President of FIDA Ghana and Vice-President of the Africa Regional FIDA International as well as an Executive Member of International Federation of Women Lawyers, Ghana.
She is currently a member of the Ghana Bar Association, and has been a member of FIDA since 1990.
In 2019, FIDA honoured Ursula at FIDA Africa Regional Congress held in Nigeria for her great work towards the protection of the rights of women and children on the continent.
Educational Background
She holds a Master's Degree in Conflict, Peace and Security from the Kofi Annan International Peacekeeping Training Centre. Prior to that, she obtained an LLB from the University of Ghana, and in 1990, she was called to the Ghana Bar after passing her Professional Law Course.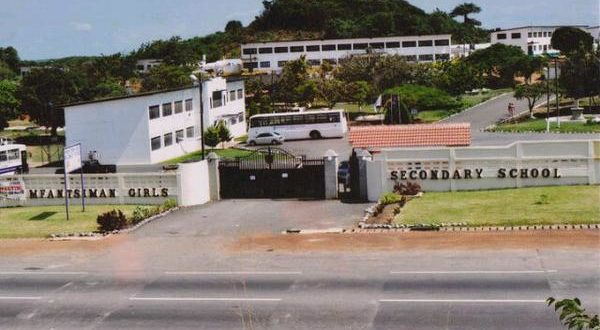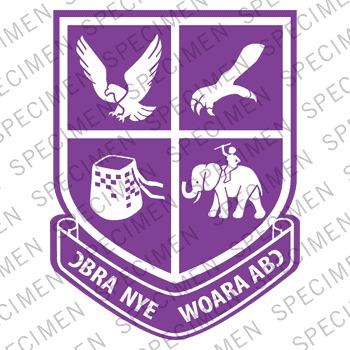 Ursula Owusu-Ekuful commenced her secondary education at Labone Senior High School, and further had her six form education at the Mfanstsiman Girls' Secondary School in Cape Coast, Ghana.
Ursula Owusu-Ekuful is a Christian, and happily married to Dr. Sam Ekuful, with one child.
3. John Peter Amewu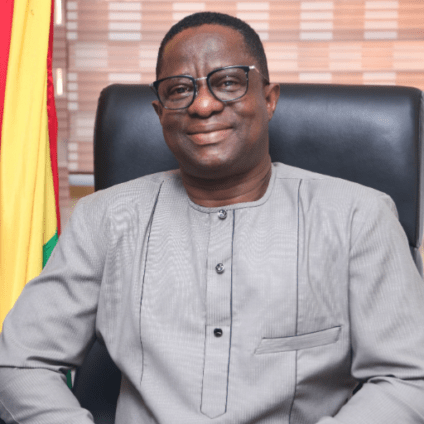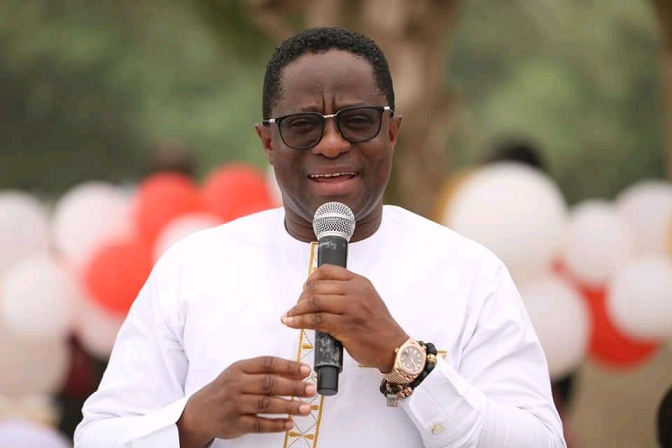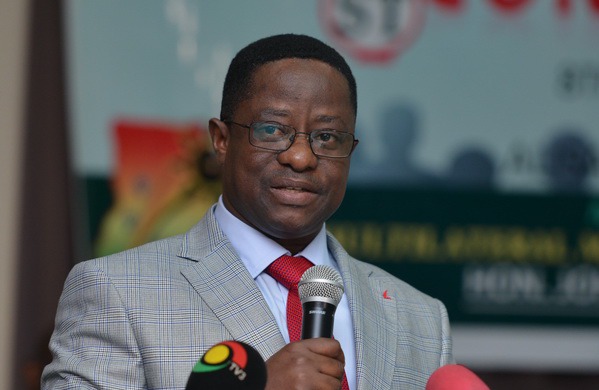 The former Energy Minister, Hohoe Municipal Assembly Municipal Chief Executive, Stauch NPP Member, current Hohoe MP and Minsiter-Designate for Lands and Natural Resources was born in 1972 in Wli Todzi in the Hohoe Municipality of Ghana's Volta Region.
Hon. Amewu currently holds a record as the first NPP parliamentary candidate to secure the Hohoe seat since 1992 (in 29 years).
The diligent parliamentarian served as the Municipal Chief Executive for the Hohoe Municipal Assembly between 2005 and 2009.
He also holds a record as one of the best performing parliamentarians in the country as evident in his recent developmental projects in the Hohoe Constituency.
Peter Amewu is an alumnus of the Kwame Nkrumah University of Science and Technology. He also holds MBA in Finance from the University of Ghana, Legon.
Hon. Amewu doubles a Postgraduate Degree in International Energy Industry Management as well as a Master's Degree in Petroleum and Policy from the University of Dundee, United Kingdom.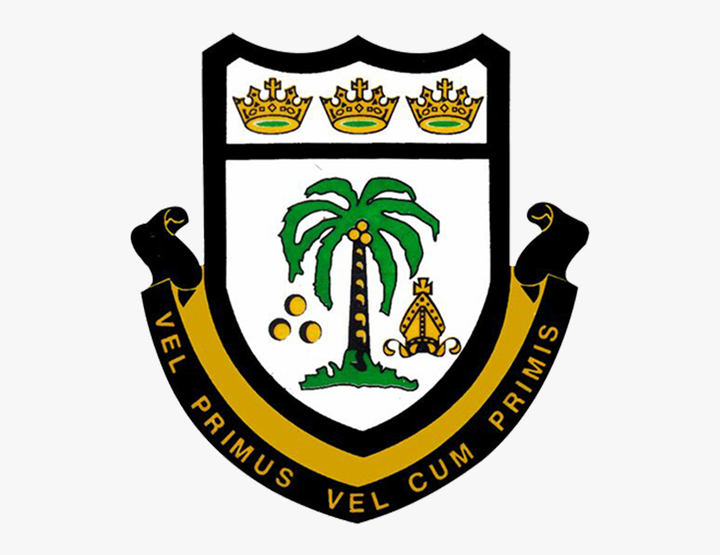 Before proceeding to Adisadel College in Cape, Amewu attended Hohoe E.P Senior High School as well as St. Mary's Seminary/Senior High School.
4. Carlos Kingsley Ahenkorah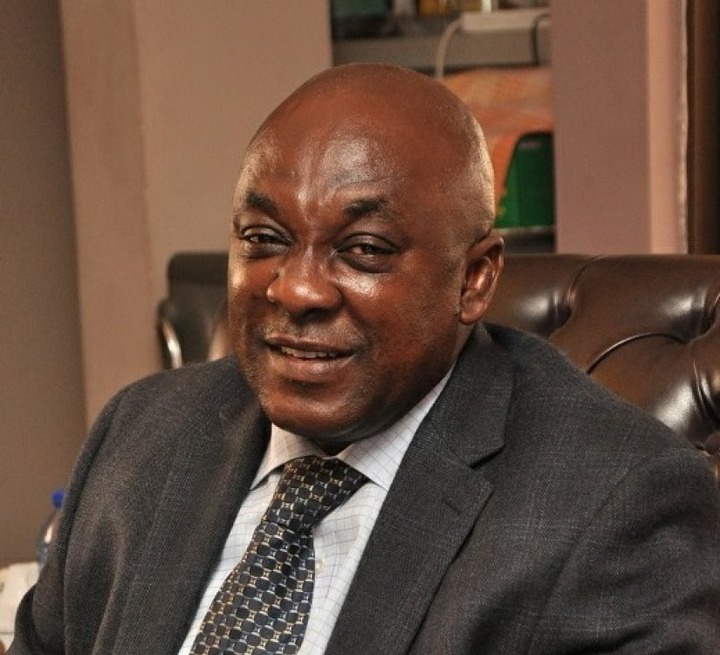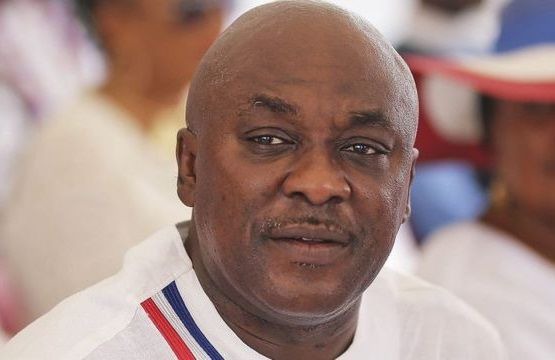 The CEO of Carlos King Freight Services, former Deputy Minister for Trade and Industry, former J.A Plant Pool Limited Managing Director, Regional Maritime University and GIMPA Lecturer and current Tema West Constituency Parliamentarian was born on July 20, 1966 in Ghana.
The former Zoomlion Ghana Limited Marketing Director served as a Sales Executive at Josong Consortium from 2004 to 2006.
He has been very vibrant in academia despite his busy political schedules and tasks.
Among the schools he has been lecturing since 2005 and 2010 respectively include Regional Maritime University and Ghana Institute of Management and Public Administration (GIMPA).
In 2013, Ahenkorah received a Master of Arts Degree in Ports and Shipping from the Regional Maritime University & Ghana Business School.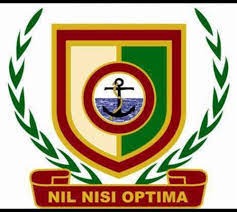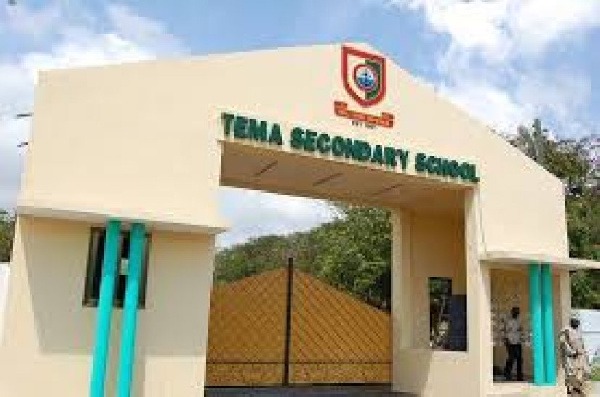 Carlos Ahenkorah is proudly an old student of Tema Secondary School, Tema, Ghana.
5. Osei Kyei-Mensah Bonsu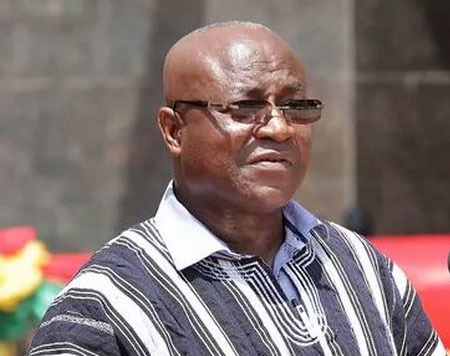 The top-notch Politician, Urban Planner, Suame Constituency Parliamentarian, Majority Leader in Ghana's Eighth Parliament and Minister for Parliamentary Affairs was born on February 3, 1957 in Ghana.
He is regarded as one of the longest serving parliamentarians in the country, as he has represented his constituency since 2nd parliament of the Fourth Republic (Ghana).
Osei comes from Bremang-Afrancho in Kumasi in the Ashanti Region of Ghana.
Among the committees he is chairing include Special Budget Committee, Works and Housing Committee as well as Business Committee.
Among other committees he is also serving on include the following;
1. Finance Committee
2. Mines and Energy Committee
3. Standing Orders Committee
4. Selection Committee.
The renowned politician is married with eight (8) children, and a member of the Assemblies of God church as well.
Education
In 1982, Hon. Osei Kyei-Mensah Bonsu obtained a Bachelor of Science Degree in Urban Planning from the Kwame Nkrumah University of Science and Technology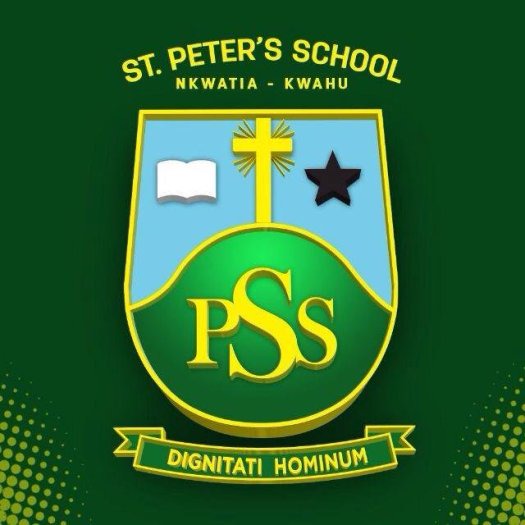 He had his secondary education at St. Peter's Senior High School.