Report convened has it that all is not well with Angel FM/TV General Manger as he is in a state of mourning.
The General Manager of the Angel Broadcasting Network (ABN), Mr. Kwadwo Dickson is currently in a painful moment after death stretched its ugly neck at his godfather.
Kwodwo Dickson confirmed the passing of Wofa Sekyire, one of the ace broadcasters in the country who has joined his ancestors. The late Wofa Sekyire, is known to have introduced Kwodwo Dickson to the Akan broadcasting fraternity. According to reports, the late Wofa Sekyire died after complaining of an ailment for some time now.
"I'm very sad this evening. I know Wofa Sekyere as my father. It got to a time I became like a son to him. I was a son to him because he helped me in my career. He called me one day and asked about my tribe and I responded I'm an Akan but I was more into the French language. He then promised to help me. He asked me to be part of his morning show and made me interpret the newspapers.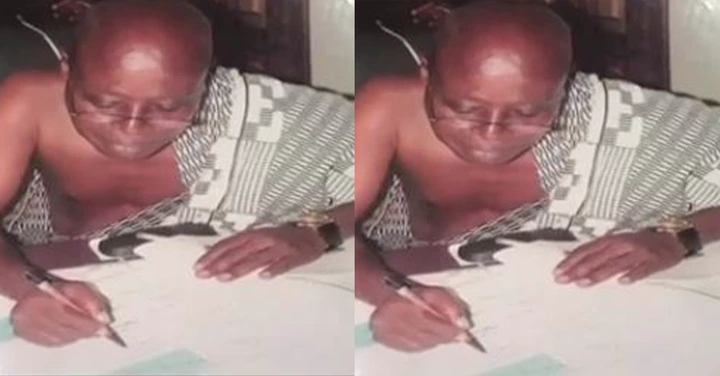 The late Wofa Sekyire
According to Kwadwo Dickson, he met the late broadcaster at the GBC many years ago when he (Kwodwo Dickson) was new in the industry. He adds that the late Wofa Sekyere brought him into the limelight in the radio business. Speaking sorrowfully on the Angel FM news, Mr. Kojo Dickson indicated that the late Wofa Sekyire became a part of his family, and due to that his first child was named after him.
"So whatever I have achieved in life now is because of this man who is no more. I became so close to him to the extent that whenever I needed anyone to represent me as a family member, I call him. With this, I decided to name my first son after him. I have been calling my son Sekyere Boating since birth till now. May God keep him safe for me". Mr. Kwadwo Dickson sadly indicated.