We should always put our children in the hands of the almighty God before asking them to go out or to school because nowadays what we are hearing is out of hands, everyday and night we hear of strange things always things which are not needed to hear.
A student reported death when he was told to go to school and study his books but unfortunately he passed on during an accident from no where.
Before I start to narrate the issue you just take a look at some of the pictures during the incident which occurred it's very sad and bad.
Some of the pictures are as follows.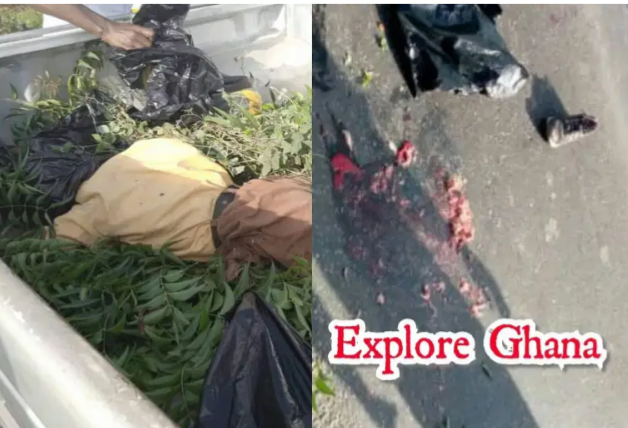 At the look of the picture, you can see that part of his flesh was cut of during the incident which occurred.
Humans are nothing we are just born to suffer and later die.
According to the report it was stated that the child left home in the morning around 6:00 am for school and unfortunately, he didn't return again.
It was stated that when the child reaches the roadside the road was very busy with cars passing by and due to that a car that was from Kumasi to Accra killed the guy when he was to cross the road to the other end of it.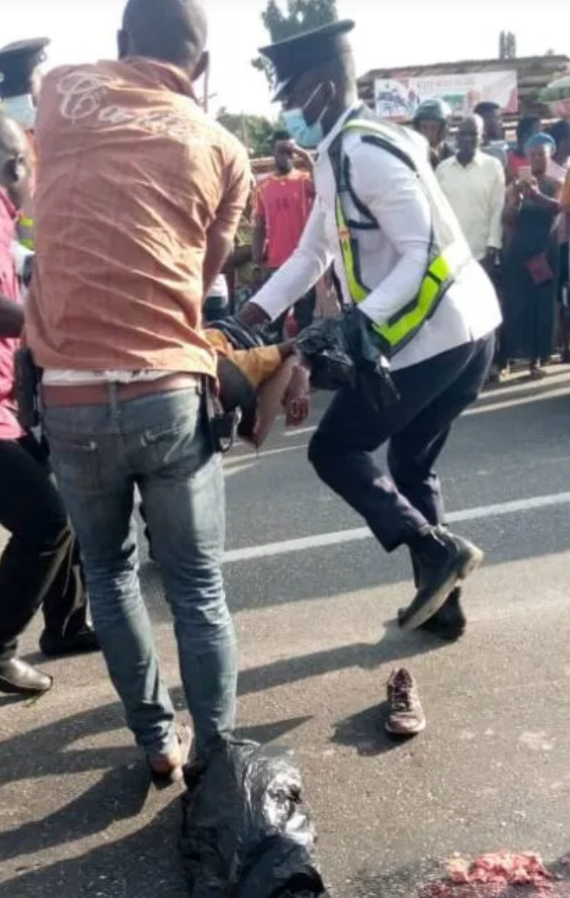 Immediately after the incident happened it was announced at the information centre and the parents of the child came to where the information occurred.
Due to the news, the police also came and gave a helped hand and sent the body to the hospital for treatment due to the way that it was destroyed.
This incident is very sad and may his soul rest in peace.