News about the passing of an 11month old baby has since gone viral, and many news portals have since shared the accompanying CCTV video which was released to the Police and made public.
Whereas few are unable to stomach this wicked acts, that saw the 11month old baby, eventually dying from later on that fateful day, many have watched it and have also since shared the video, on social media platforms and many more have since reacted.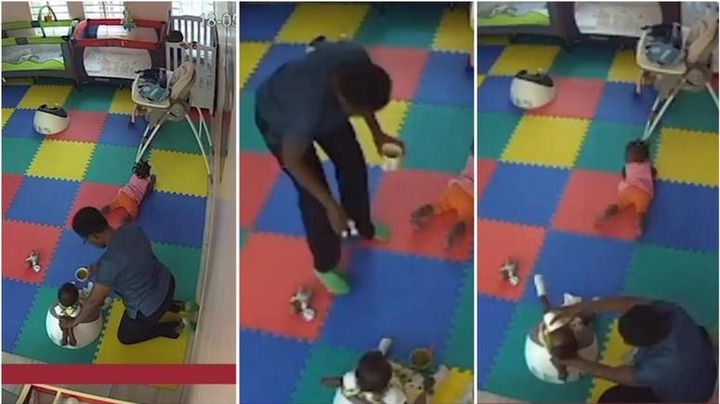 In a quick twist, fast forward however, the parents of now late Allegra Yaba Ackah Mensah, Mr and Mrs. Ackah Mensah, have finally reached out to all media houses and individuals and are humbly requesting that, the sharing the CCTV footage that captured the circumstances leading to their baby's sudden death, should be stopped immediately.
Every parent can best understand and appreciate the difficult situation the obviously disturbed parents of the now late, 11-month-old girl who died at the hands of an abusive caregiver may be going through, dictating this plea to all.
All these was contained in a press statement that was released, where they humbly ask for the total respect of their privacy, especially in a world, "where what goes on the internet, stays forever."
In the said statement, the grieving parents urged the public and the media to "remain measured in circulating and discussing the video as it is a constant reminder of what our daughter went through," in a classroom at her crèche, Happy Bloomers School in Agbogba, North Legon.
Clara Yani-Ampah, the 54year old caregiver employed in the said school, was seen literally restraining both arms behind 11month old Pretty Allegra's back, as she was forcibly fed porridge by this caregiver.
The statement from the parents reads further that, "Our daughter, Allegra Yaba Ackah Mensah was an energetic and bubbly little girl who was looking forward to her first birthday next month [June]. Losing her this way is a profoundly difficult and painful experience for us. We would have wished to mourn privately."
The parents say they will share an accurate account of events "as and when it becomes necessary." their press statement concluded.