Hundreds of Ghanaians youth supposedly members of the National Democratic Congress have hit the streets as part of the march for justice demonstration to present their petition to the president of Ghana, His Excellency Nana Addo Dankwa Akufo Addo.
The massive Crowd which cannot be counted started marching from Accra Mall towards the Flagstaff House with their petition to the president over military brutality in the country and the state of hardship killing the Ghanaian Youths.
This demonstration was organised by the National Democratic Congress following the murder of Kaaka and the military brutalities and killing of two innocent Youths in Ejura and the subsequent rampage of military in Wa beating everyone on the street.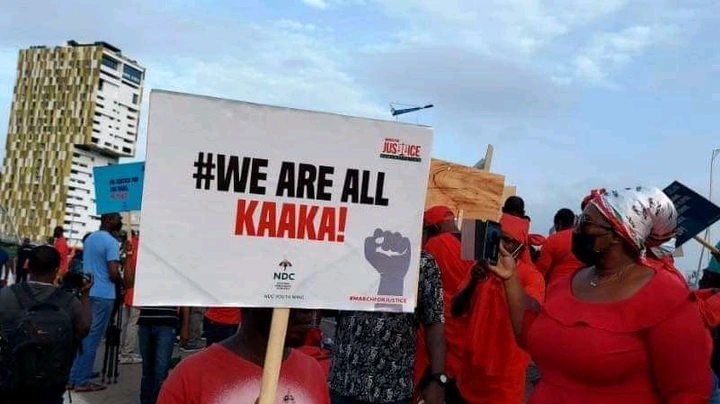 Meanwhile, this is the first batch of the crowd as many other crowds have taken different routes marching to the Flagstaff House. The demonstration is for now very peaceful one with police at vantage points.