Popular Journalist Kwesi Pratt and New Patriotic Party's Nana Akomea Nearly traded some fatal blows in the studios of Peace FM. Kwame Sefa Kayi who was hosting the two men quickly reacted to the impasse and brought them to order.
" Nana and Kwesi, we're all consenting adults. we agree to disagree and it shouldn't reach this level. Let peace prevail " Kwame Sefa Kayi reacted on live radio.
What actually brought about the near fatal Blows?
Kwesi Pratt was unhappy about the use of the word TANTRUMS for his submissions by Nana Akomea. Nana Akomea had attacked Kwesi Pratt that he is not speaking to the issues on board. However, he is throwing tantrums to the audience.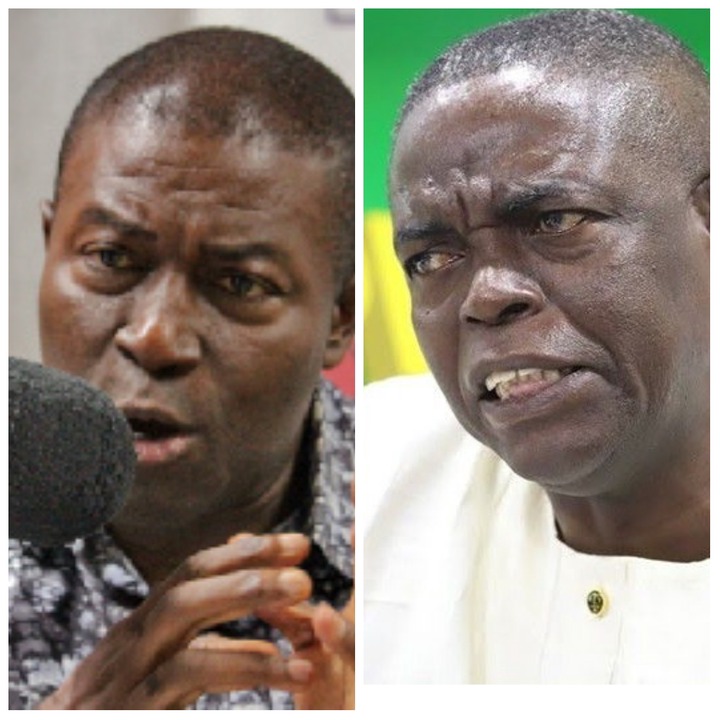 This angered Kwesi Pratt who was trying to force Nana Akomea to eat back his words. Bent on his grounds, Nana Akomea also refused and even used other harsh words.
You can click on the link below to watch the unfortunate scene.
https://fb.watch/e45sTFVwXe/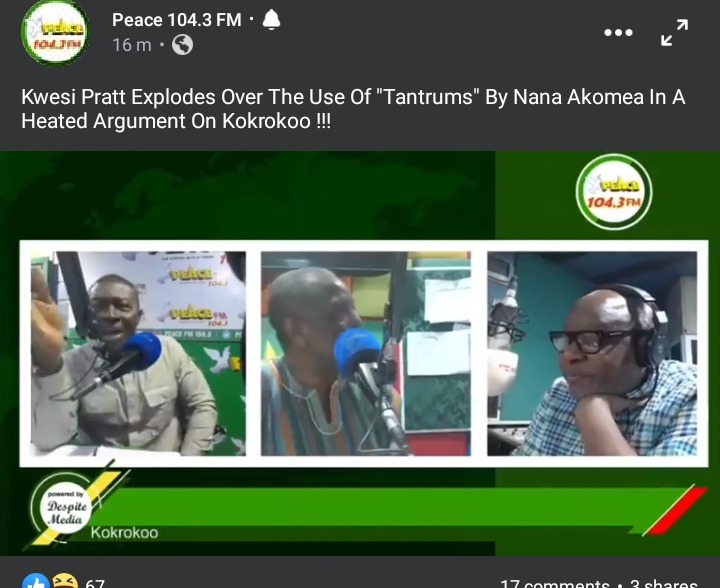 Content created and suppli