The host of NET 2 television's The Seat Show took over the airwaves on Monday, July 5, 2021. This was the first time he was presenting the show after a court summons was slapped on his tables for allegedly defaming one of the high-ranking personalities in Ghana. Mr. Kwaku Annan has been dragged before the Accra High Court after he invited the name of the former IGP, Mr. David Asante Apeatu in one of his numerous discussions.
He has been offered eight days to enter an appearance in court or face the consequences. Most Ghanaians who are previewed to the summons filed by Mr. David Asante Apeatu were glued to their television sets patiently waiting for Mr. Kwaku Annan to respond. As usual, he presented his Ghana Speaks segment of the show where he expresses his opinions without fear of anyone. He once again directed his attention to the Ghana Police Service and indicated that there is currently a gap between the service and the populace. He dared the Ghana Police Service to step out in the public and ascertain the confidence people have in them.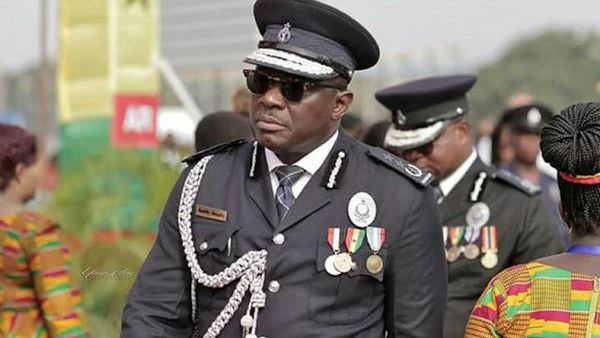 Mr. Kwaku Annan has been widely attached to the Assin Central Member of Parliament Mr. Kennedy Agyapong. Many believe that Mr. Kennedy Agyapong has given him the authority to address issues in all boldness. He avers that he has always been fearless and his utterances have nothing to do with Mr. Kennedy Agyapong.
One of the advantages of his program is that he has opened the doors for anyone who feels defamed by his topics to appear on the show and respond. Mr. Kwaku Annan channeled his topic for the night to the Ghana Police Service but was unable to mention any name as he did in his previous epistles. He raffled around and attacked the Police Service in general.
Strangely, Mr. Kwaku Annan could not mention the name of Mr. David Asante Apeatu in his presentation neither was he able to respond to the court summons. The reasons behind his silence are unknown but it is believed that he will honor the summons to avoid the consequences. All he was able to say is that "I have no issues with any police officer". The belief was that as fearless as Kwaku Annan claims to be, he would have responded to the former IGP but the opposite was the case. The big question is whether the fearless Kwaku Annan is now running away from his own words.