Emerging report has it that 21-year-old musician committed suicide over his girlfriend, the latest development from a close fried revealed.
In recent years, we've witnessed more deaths of young musicians, especially foreign American rappers and song writers.
The likes of Pop Smoke who passed away in 2020, Juice Wrld who passed away in 2019, xxx tentacion who passed away in 2018 and the list goes on and on. It was confirmed that another young rapper who was aged 20 died.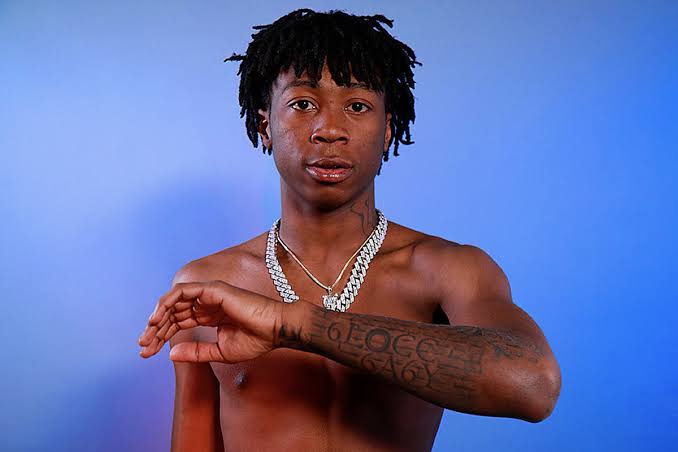 Lil Loaded who's real name is Dashawn Maurice Robertson died with just few hours before the new month.
The rapper died on the 31st of May, which was yesterday, the news broke in twitter and other social media networks. Twitter users remembered the rapper and sent their condolences via their twitter handles.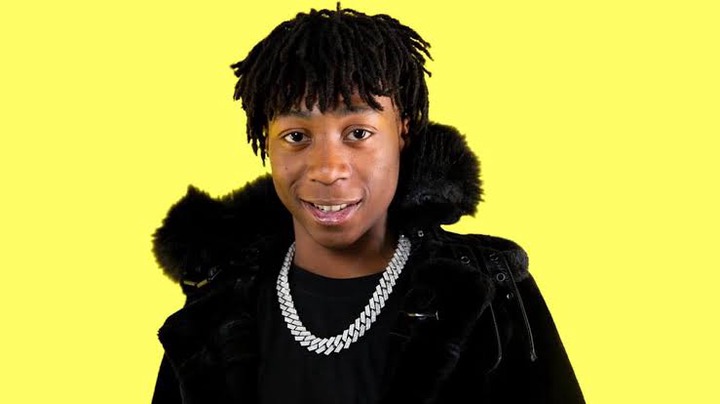 Lil Loaded got rose to stardom in 2019 after he dropped the music 6locc 6a6y, it was his biggest hit of all time. Though he's not as popular as the top rappers, his song "6locc 6a6y" really took the internet in 2019. Lil Loaded died just few months after he was arrested for shooting his friend Khalil Walker in Dallas, Khalil was just 18 year old.
Someone who claimed to be Lil Loaded's friend had said that the young rapper committed suicide over his girlfriend.
There was no specific reason for his death, but with the few reports already gathered we would assume that the 20 year old rapper took his own life yesterday.
The post from Revolt official twitter handle can be seen below.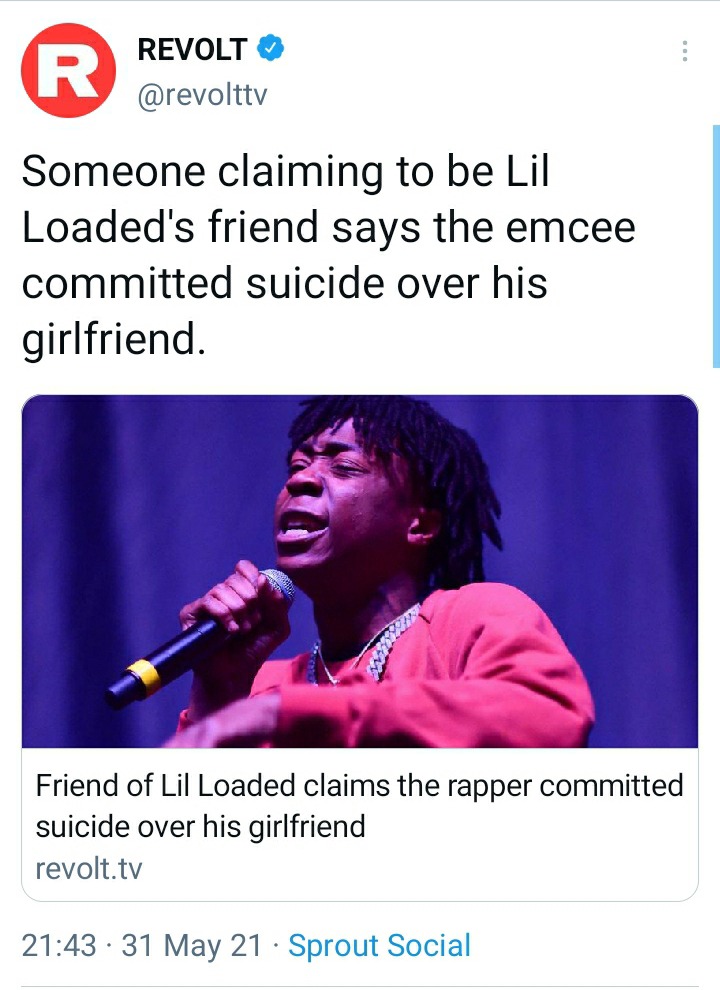 How would you react to the death of this 20 year old rapper? He still had more years ahead of him to move further in the music industry but sadly we will not be seeing more of his musics.