It is expected that, working in every governmental institution for a maximum of 7 to 10 years should yield a promotion on the side of the worker.
In a video trending online, it can be seen how some Ghanaian teachers travelling from the various regions across the country are very angry at the promotional results they received from the ministry.
These teachers complained that they have been doing their best to teach the students over 7 years and even some of them for 10years but have never received promotions.
According to them, they do not understand why they were asked to present their documents which will somehow signify they were successful and are now receiving messages about an hour after they submitted their necessary documents that they were unsuccessful.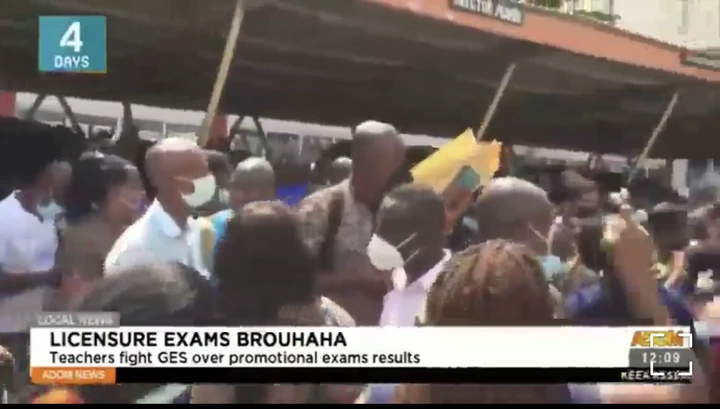 Speaking to the Deputy Director General for GES, Mr. Anthony Boateng, he cleared understanding on the whole issue that the main idea for requesting for their documents was to make everything easy for them in the sense that, they wouldn't now have to contact successful individuals to submit their documents but will obtain the information directly from what they already have.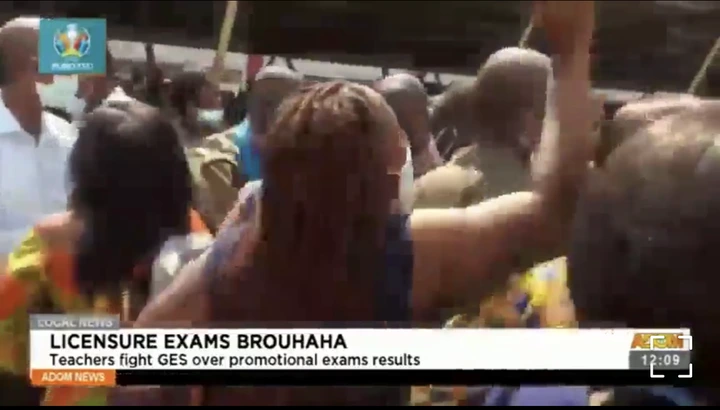 Please click on the link below to watch the video
https://www.instagram.com/tv/CP07mfCDs_I/?utm_medium=copy_link