A reverend father who is between the ages of 60 and 70 years old has recorded himself on camera looking for love on social media, and many people after coming across this video couldn't keep mute over it. If you watch the video carefully, you can see this man of God in his clerical dress and spectacles.
This is what the elderly man of God said in the video, "Good morning everybody, my name is Reverend Jonathan Benneth. I am here this morning telling all single women who know the word of God that I am looking for a wife. If you are interested leave me a private comment. Those responding to my message thank you very much. The Bible says in Proverb that he who finds a good wife finds a good thing".
It appears the man of God is not looking for any lady but a lady who knows the word of God and can assist him in doing it. Some social media users after coming across this video started laughing. They argued that he is too old to be seeking love at that age.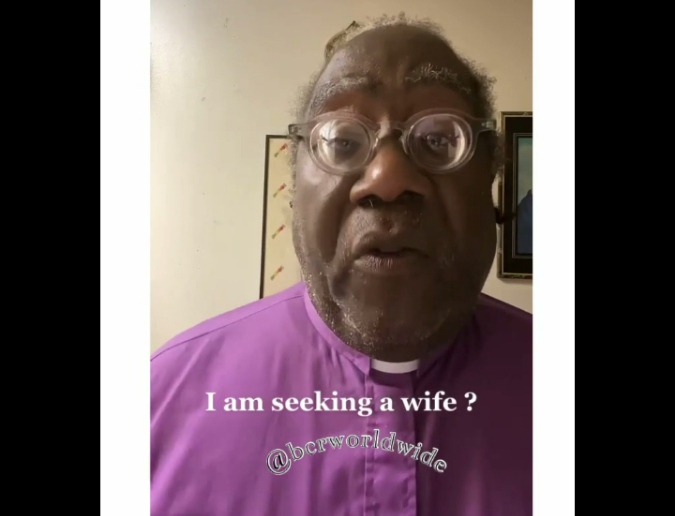 Check out some of the reactions from some social media users below: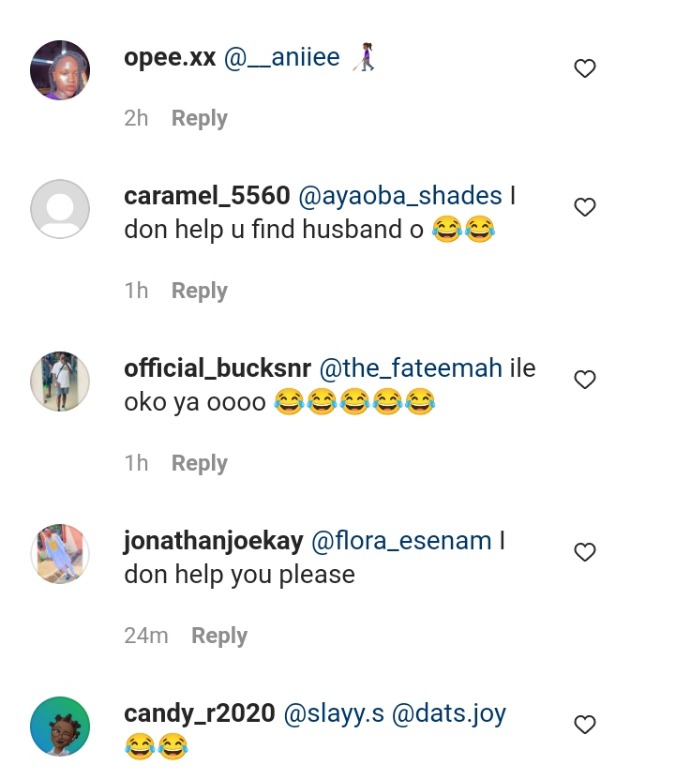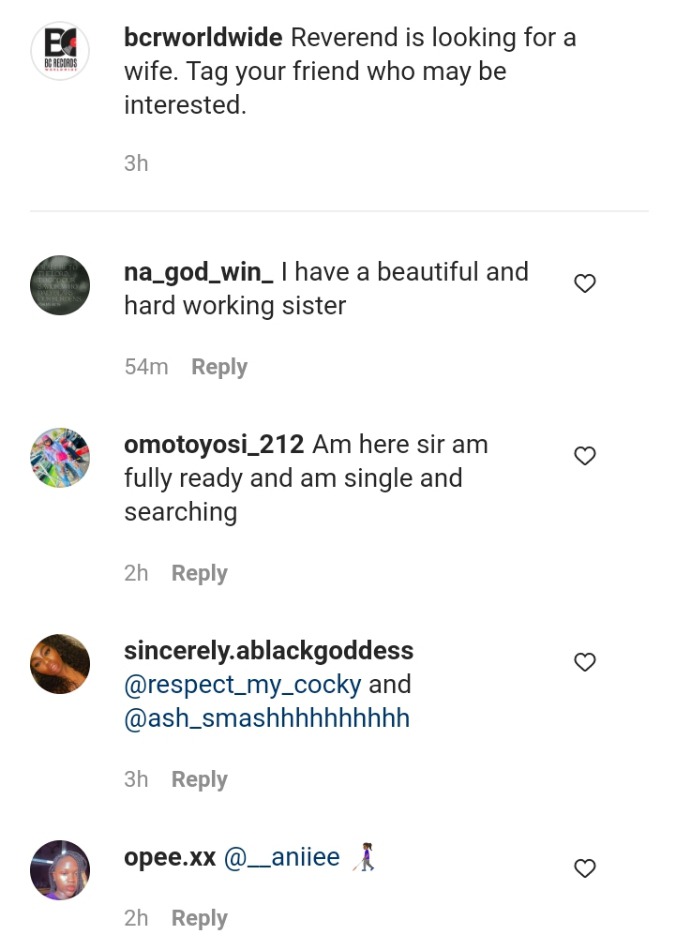 You can also watch the video through the link below: