Justice Tweneboah is alleged to be a robber who is known for car battery and car parts robbery. He has allegedly enriched himself by going to shops where cars are repaired to steal or has stolen cars that are parked at certain vantage points where he can get his hands on. He has allegedly been pursued by fitting shop operators or mechanics who have had issues with their customers complaining of missing parts.
Justice does this and sells them at cheaper prices and it's alleged that he's a person you wouldn't dare suspect as being capable of such an offence or crime. The Ghana police finally got hold of him after a crowd were seen angrily hitting him from his left to his right cheeks and many more.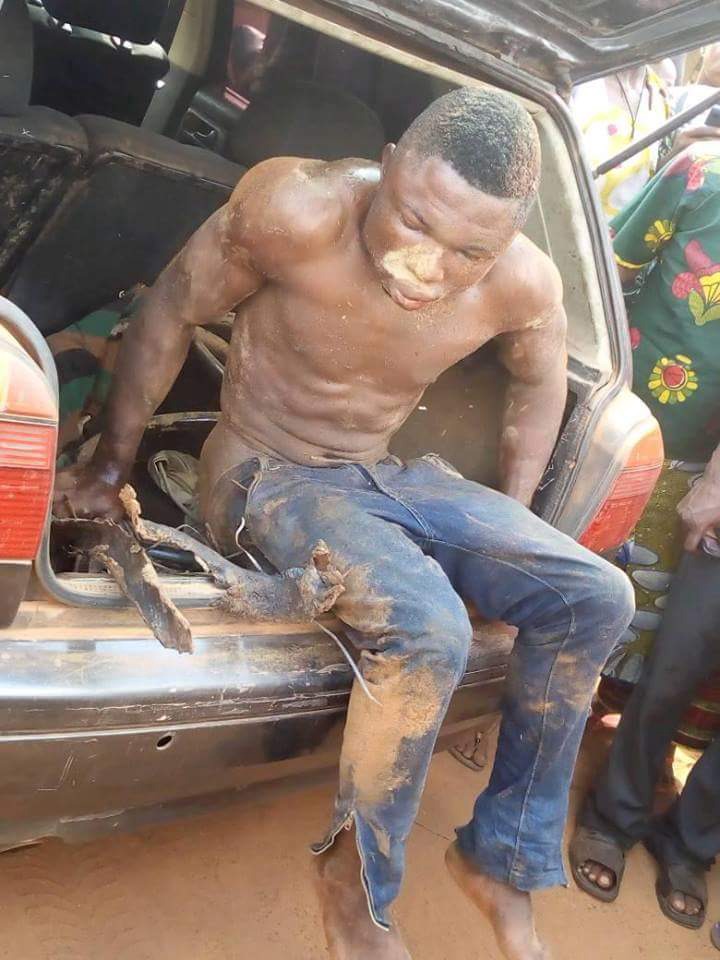 After he stole some car parts at Abossey-Okai today, a shop attendant chased him down together with other spare parts dealers and was with tools ready to end his life. Their anger was regarding how hard they work and how little they earn only to lose it all to these wicked robbers whiles they have wives and children to feed. These people decided to use him as a scapegoat in order to stop this act.
I don't deserve to die this young, I will change please spare my life- Justice pleaded with the crowd who spared his life after series of beatings had landed on his face and several body parts. The Ghana police service has taken him into custody and the Abossey-Okai police department are handling the issue.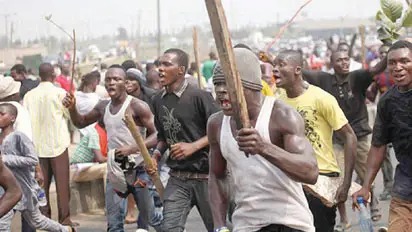 Justice is allegedly staying with his partner who is also a part-player in this robbery. She is his wife and sarcastically, a crime partner as well and has been arrested too. Some items have been collected from a warehouse where they kept most of their valuable stolen items. They're been interrogated and being processed to meet the lawmakers.