Bishop Angel Obinnim has reportedly Sacked 72 of his Pastors. According to him, they should go out there and work with their hands. Moreover, if they want to continue to work for God, they can continue but not in his church.
In a video attached to this article, Bishop Angel Daniel Obinnim expressed his total happiness after sacking the 72 Pastors.
" Now I'm a free person. Let me confirm that the few Pastors I have now are doing all the jobs of the Sacked ones. There is nothing wrong here. There are no loopholes. They should go and work " Bishop Obinnim said in a video attached to this article.
Many people reacted to the news by commenting under the announcement. They encouraged Obinnim to keep up with the good works.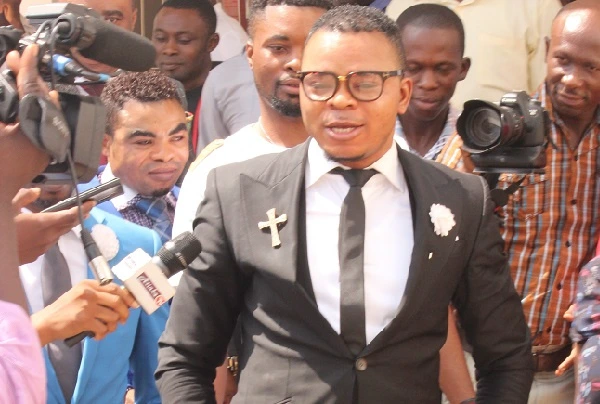 You can click on the link below to watch Bishop Daniel Angel Obinnim while he was confirming the announcement inside his church.