It will shock you to know that a footballer has taken his own life for a shocking reason caused by human-beings who feel superior than others.
But one thing such humans fail to understand is that whether black or white six feet awaits us all.
Football is the game and everyone is indeed a lover of football in one way or the other. Football is one of the most entertaining games in Ghana and other parts of the world.
This day, the news reaching us from facebook was very terrible as the demise of a twenty [20] years old boy was announced.
According to the news, the young football emerged from Ethiopia but plays his football in Italy.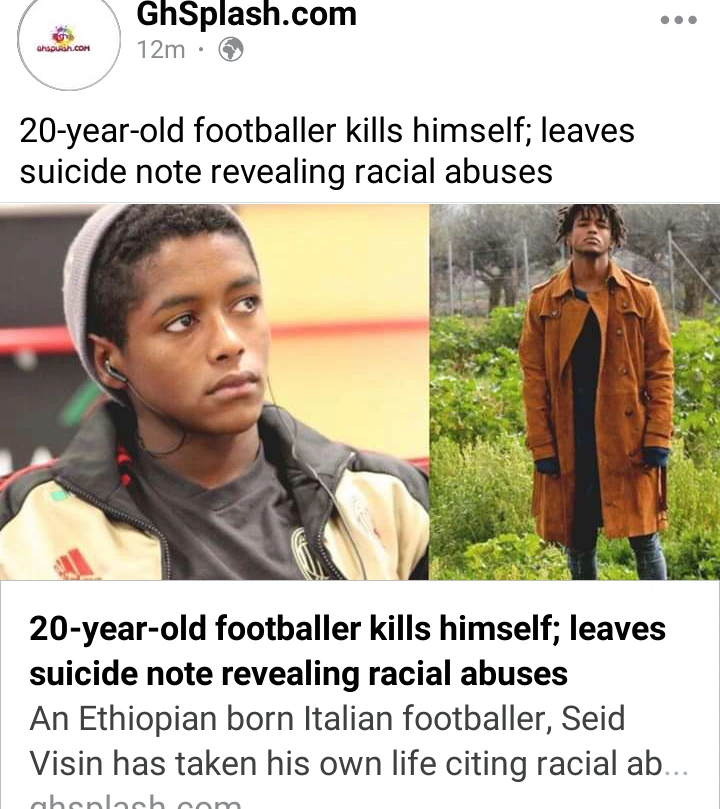 Seid visin is very popular and a good lover of football and no wonder he is a great footballer.
It was revealed that, the young boy killed himself. That is he committed suicide has he left suicidal notice.
According to the notice, the guy testified that he was always attacked verbally of which he never liked it.
He further stated the abuse was in the form of racial abuses which really disfigured his identify to have emerged from Ethiopia.