A Nigerian man who dressed like a woman was recently caught inside a Redeemed Christian Church of God, Solid rock chapel, Ojodu, Lagos state.
The photos were shared on Instagram by a popular and verified page. Check out the screen capture of the post below;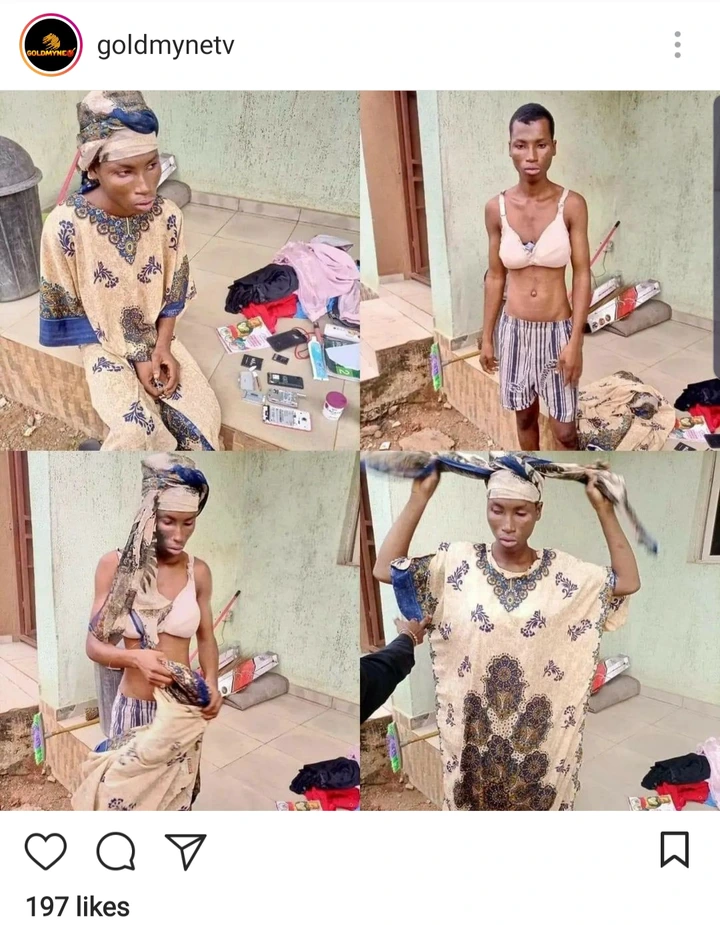 According to one of the Church members, He said; "The man came to church this morning as a woman but our guard suspected him".
In addition, The Church member said; "After much talk, they suspected that he is not what he claimed to be".
Furthermore, The Church member said; "The church guard had to undress him before we discovered that he is a man but dressed to church like a woman. We don't know his mission yet but he has been handed over to the police".
Additionally, It was also reported that the Church members found three phones with him and a lot of things.
The suspect also confessed that he is an Interest fraudster and he has a Facebook account where he deceives people as he disguises as woman.