A lady publicly humiliated her boyfriend by taking back her gifts after catching him with another woman.
The no-nonsense lady can be seen in the trending video accusing her boyfriend of cheating on her and angrily describing him as a male prostitute.
The furious girlfriend who was venting in the Yoruba language slapped him before ordering him to return the phone she bought for him.
She also took the belt he wore, while the lady she suspected him of cheating on her with; Claimed that the guy is just her elder brother and there was nothing romantic going on between them.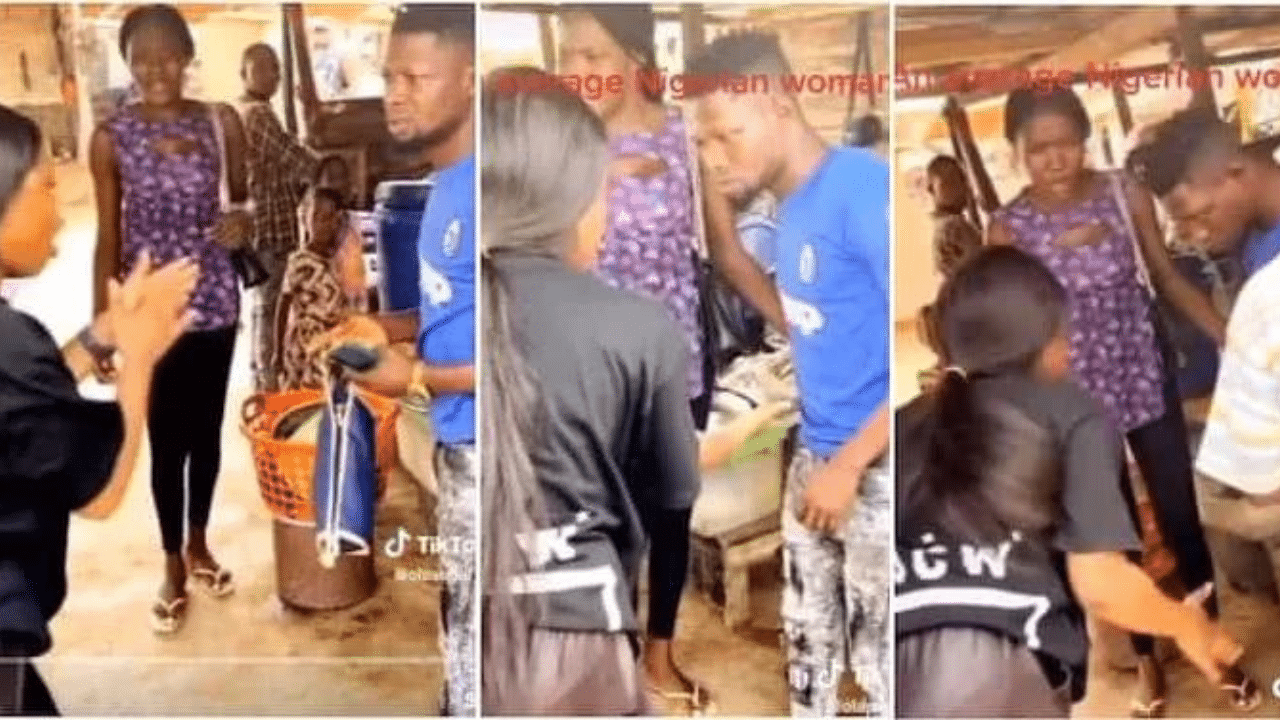 The boyfriend remained calm in the face of the public ridicule and walked out of that place with the other lady.
It was at that point that the people present realized that the young lady believed to be his side chic was actually his younger sister.
The netizen who shared the clip advised men never to allow a woman to feed them.
Watch the video below to know more…