Nowadays, it is hard to have a solid relationship, Most times people end up in the wrong relationship only to realize When it is too late. Nobody deserves to be played, lied and cheated. A young man has narrated his story of how his girlfriend played him.
According to Eddy, he loved his girlfriend so very much, and he was willing to do anything for her. He said one day he was with his girlfriend in his house his, girlfriend begged him to leave the house for her because her father was coming over. According to Eddy, he said that his girlfriend told his father that she lives in an estate, that she lives in a big house.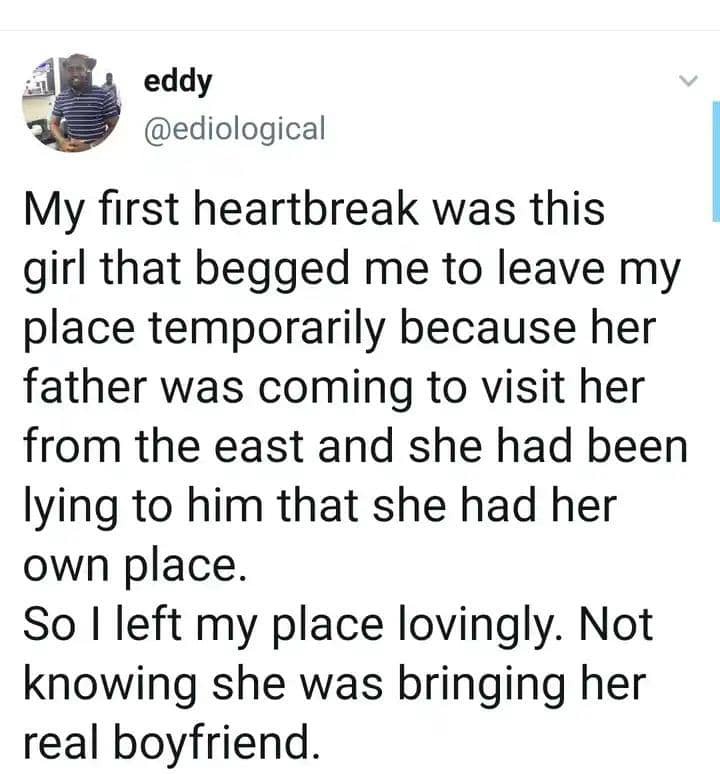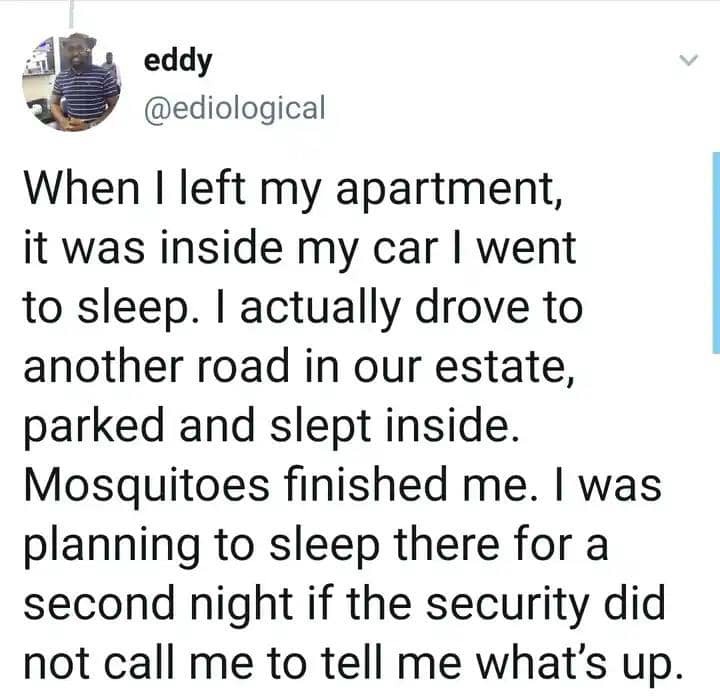 She begged him to leave the house for her that her father was coming over so that her father we think she owns the apartment she didn't want her father to suspect her she begged eddy, he agreed and left the house for her.
Eddie left his beautiful house for her and slept outside the estate. He did not know his girlfriend was bringing in her real boyfriend, not her father. That means Eddie was her side boyfriend, not a real boyfriend.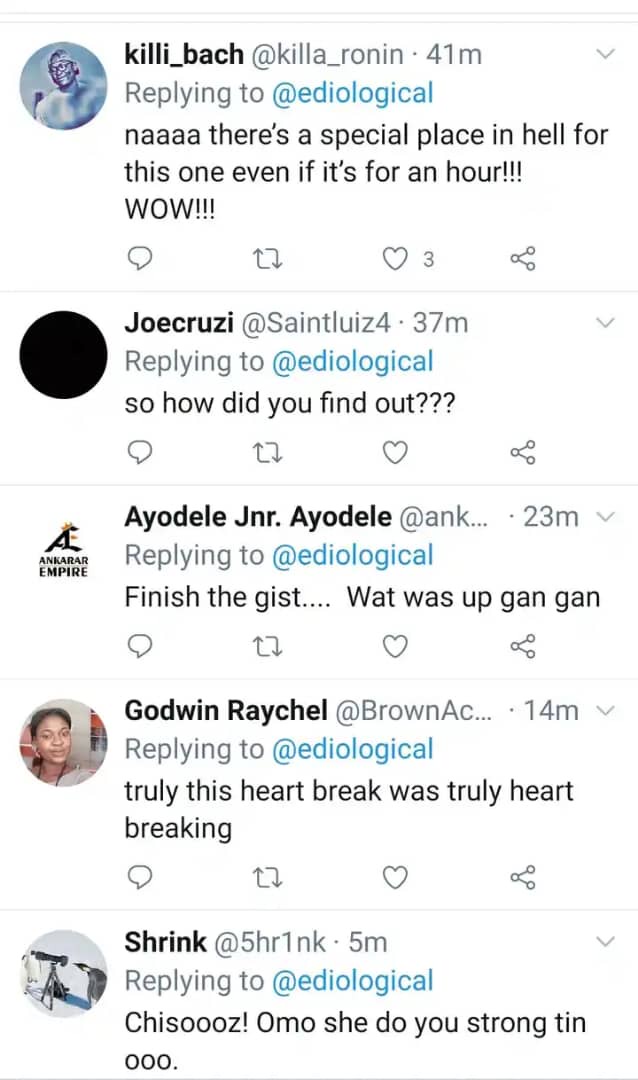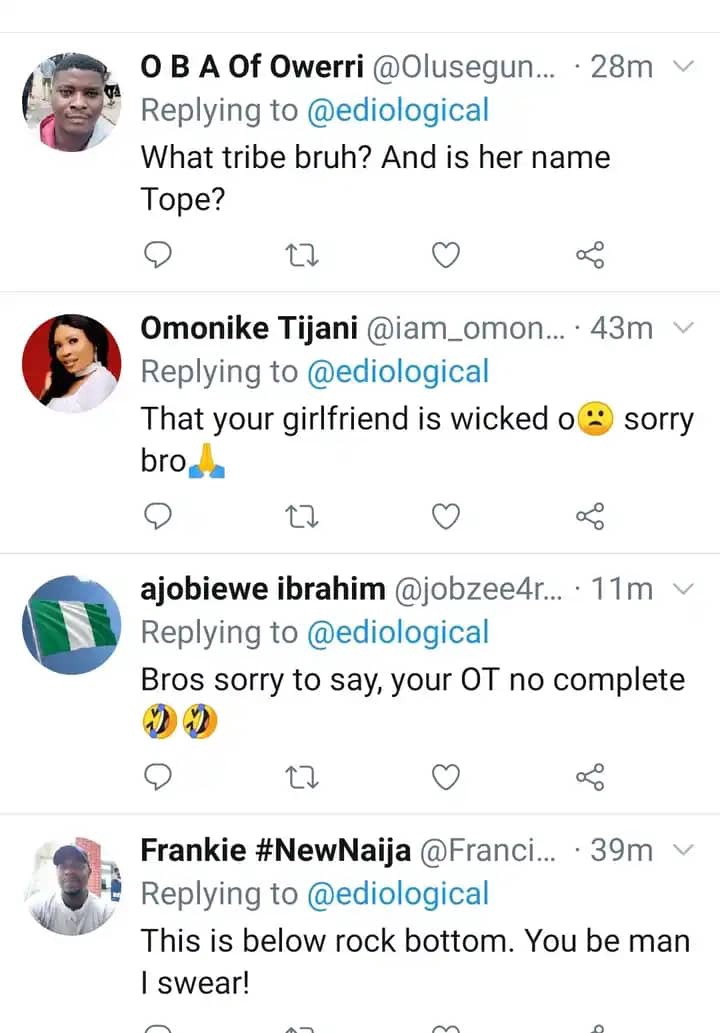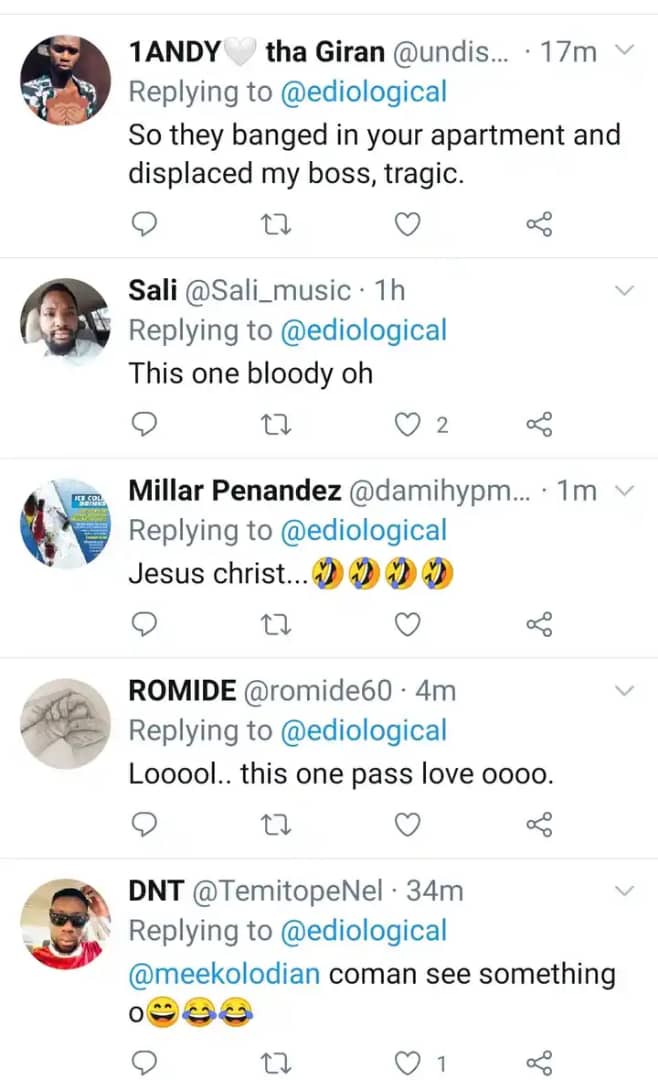 He did not know what was going on He drove out slept in his car and he said he was planning sleeping in his car again until her father leaves. On the second day, He got a call From the security man who told him everything that was going on in his apartment, he was shocked.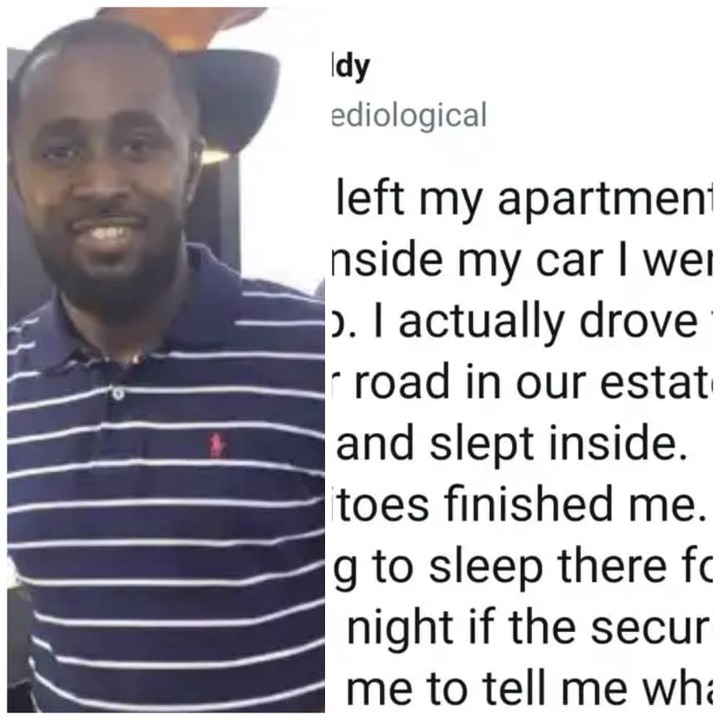 Eddie said he was madly in love with her what's your opinion if you were eddied and a girl played you like this what will you do to her, what will be your reaction.