Sad News As Top Musician DJ Sumbody Shot Dead On His Way To A Show; Confirmed By Management.

Dj Sumbody has Passed on, sources Say he was heading to play somewhere from newscafe woodmead. The Hit Maker of "Monate mpolaye", "Suka emabhozeni" "iyamemeza" And "Azul" also the Owner of "Ayepyep" was shot together with His driver.

DJ Sumbody (born on June 9), whose real name is Oupa John Sefoka passes away early hours of the 20th of Nov 2022. May his soul rest in peace.
It is with great sadness that everyone thought the reason of him trending was because he released a new hit for December and then unfortunately he had passed on.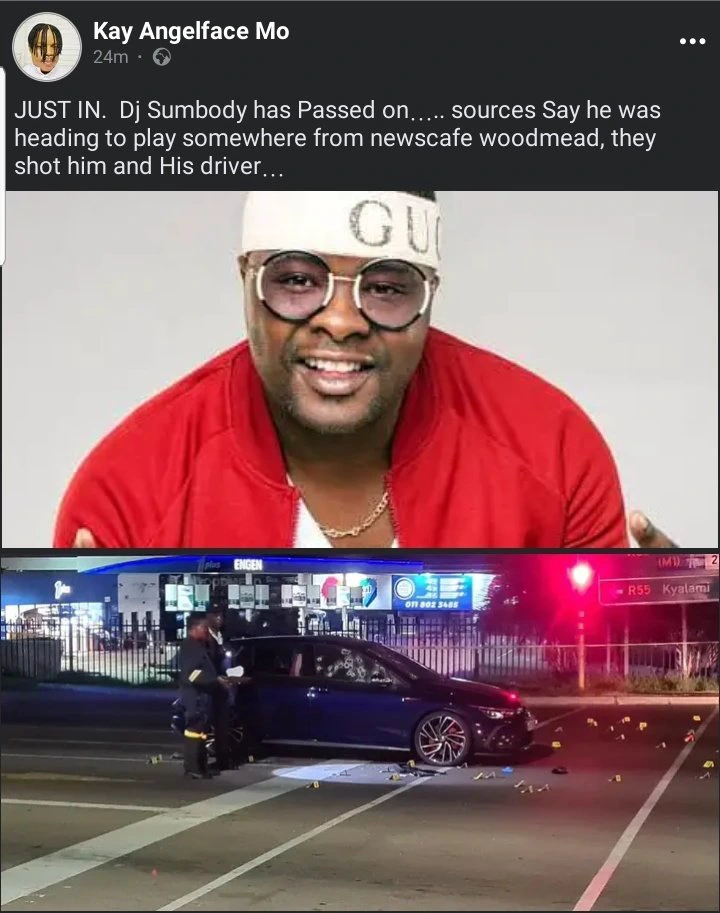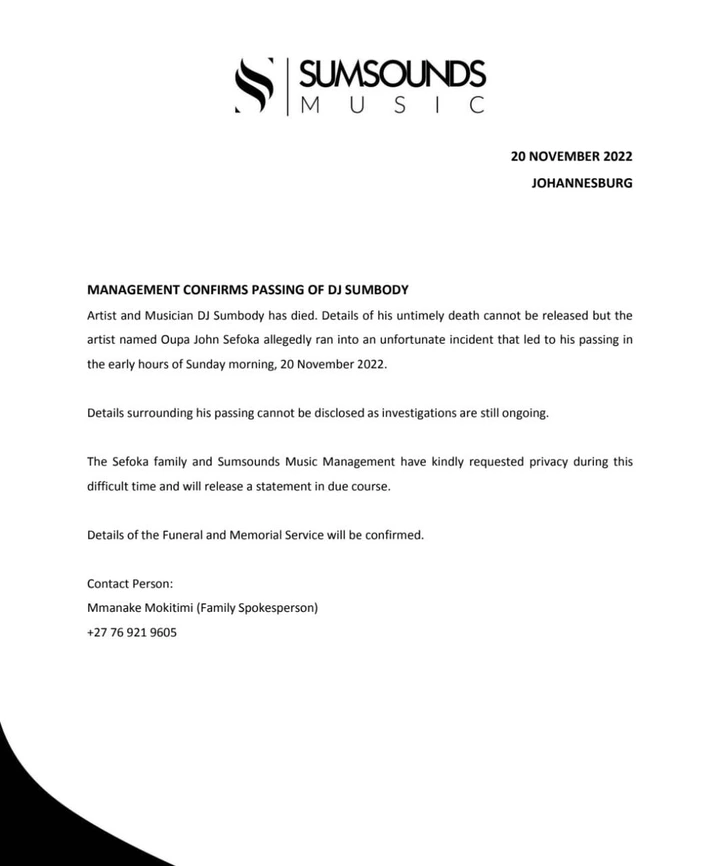 The management has also confirmed that he has been shot, the statement says that an artist and musician sumbody has died, and his details of his death cannot be released but the artist allegedly ran into an unfortunate incident that lied to his passing in the early hours of Sunday morning which is 20 November 2020 however the details surrounding his passing cannot be disclosed as they are investigations that are still ongoing.
Cassper Nyovest lost his two best friends in a period of 10 months. First it was Ricky Rick and now it's DJ Sumbody. This is must be hard on him especially with only two weeks to his Fill Up Mabatho event. Life is not fair and too short. Let's love one another
https://twitter.com/maabulem/status/1594189554722144258?s=46&t=rme-hYCRPHGCsKhf1BJ_ng
comments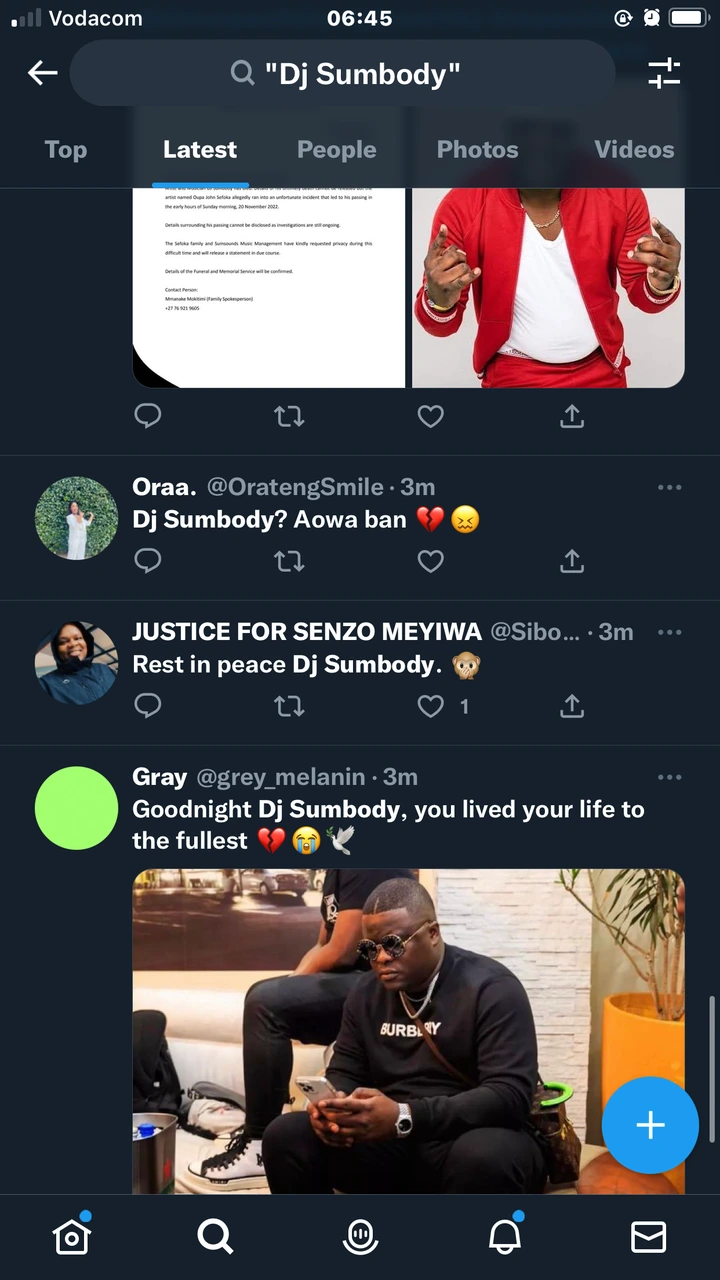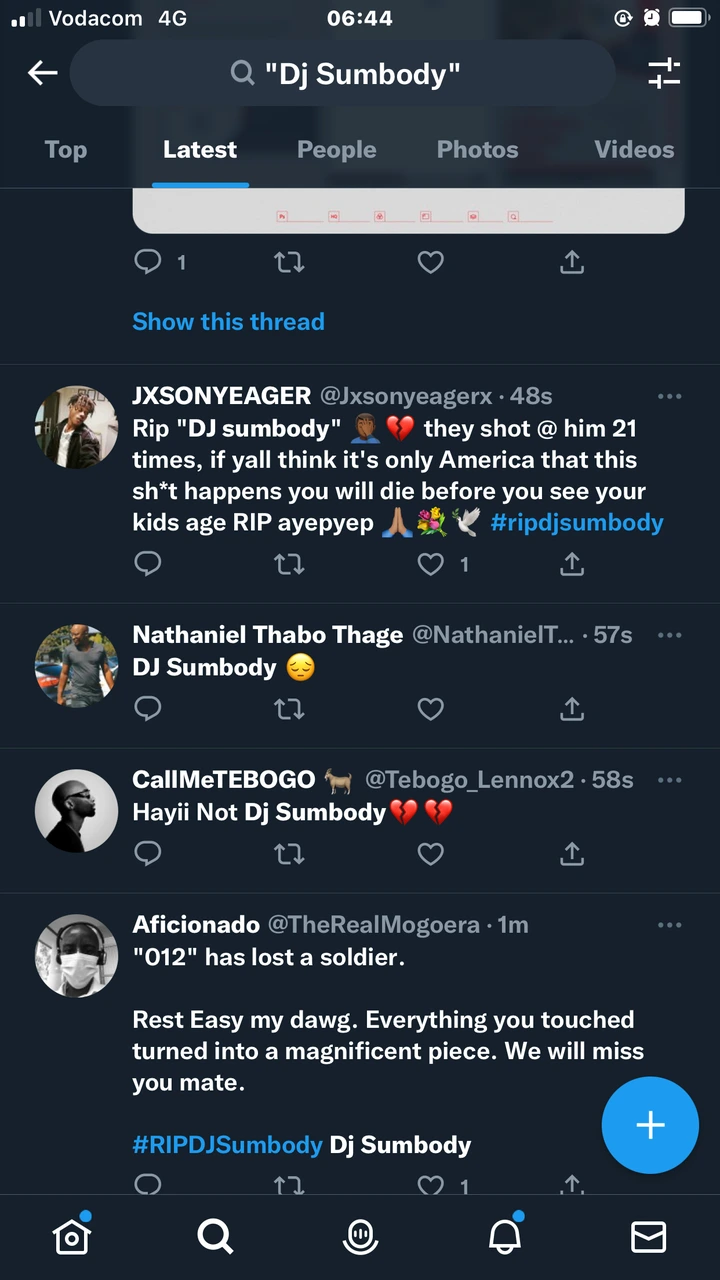 may his soul rest in perfect peace