The act of robbery and killing in Ghana is on the rise as an instance has been witnessed today.
According to report, another deadly scene occurred in Bono Region as the whole town is mourning over the a serious attack embarked by a gang of armed Robbers leading to the sudden death of one Government Teacher.
Bono Region of late is becoming a terrain for armed Robbers to attack and kill people. They sometimes attack traders especially women to get money from them. They sometimes steal animals like cows from one town to another in other to make sales and get money.
This morning 8th July 2021, the news coming from Bono Region is very sad and we need to the careful about the operations of armed Robbers.
They do not have pity for life's and they turn to see human beings as animals. This is very bad and police must be strict about certain key issues that concerns the life's of Ghanaians.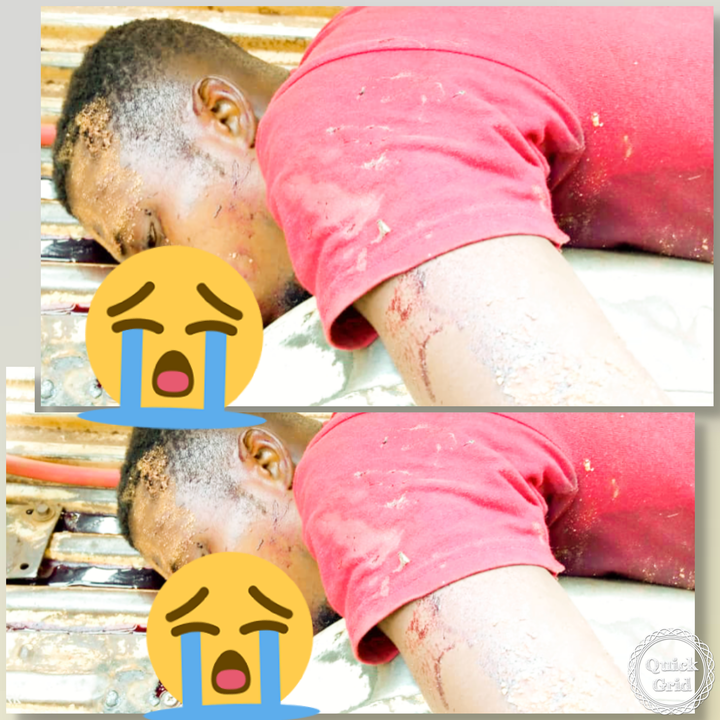 The Murdered teacher in the picture is called Teacher Enin and he teaches in Kajaji in the Bono Region of Ghana. Teacher Enin is one of the good teachers in Kajaji who teaches at Kajaji D/A primary school. He was attacked by Armed Robbers and unfortunately for him, they shot him dead during their operations.
The people of Kajaji in the Bono Region are very Angry and very wild to get the police to apprehend such notorious armed Robbers who kill human beings like fowls.
The information we obtain further proves that, even though teacher Enin is a government employee in Kajaji but he comes from Takoradi and he was stationed at Kajaji to serve his mother Ghana.
This is very bad and we need to be very careful about the operations of the criminals. The Ghana police service will also be quick of the issues to make the necessary investigations concerning the death of Teacher Enin the government Worker In Kajaji In the Bono Region of Ghana.